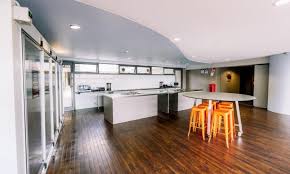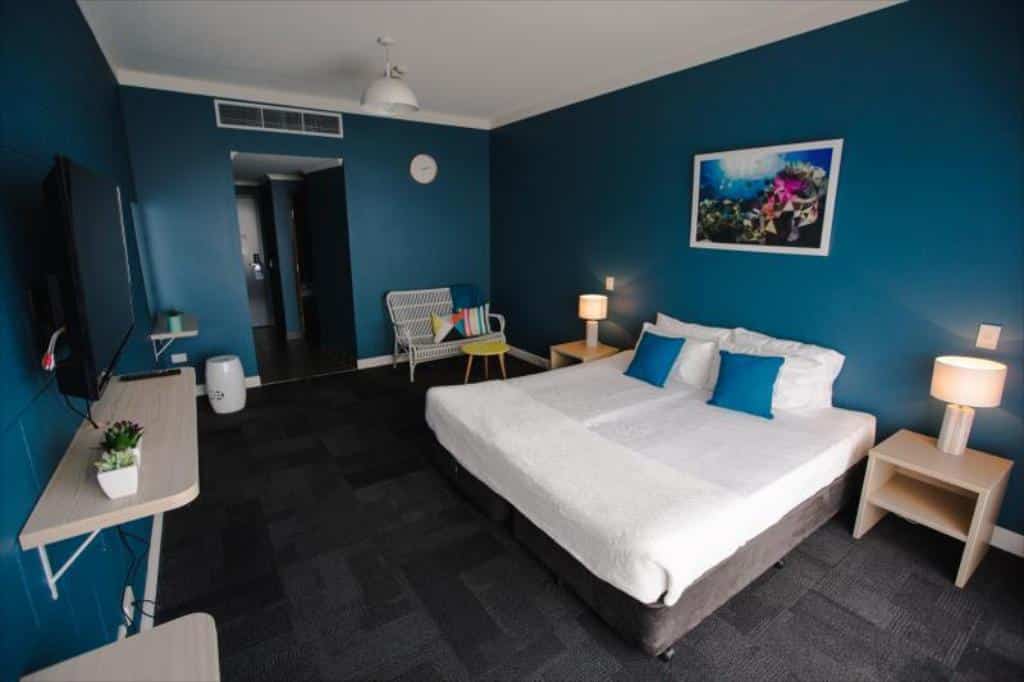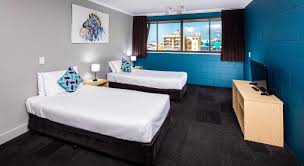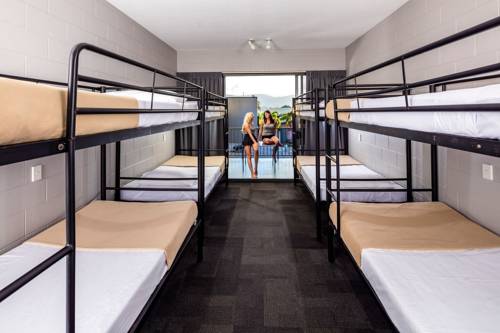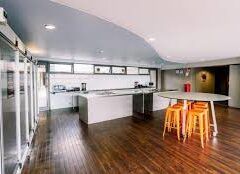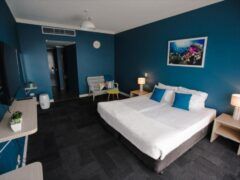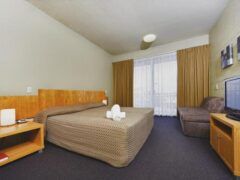 57-89 Grafton Street , Cairns, Queensland 4870, Australia
Gilligan's Backpackers Hotel and Resort in Cairns has a reputation as the best backpacker resort in town. It is one of the few purpose built backpacker resorts.
When staying at Gilligan's you can play beach volleyball, laze in the pool, sip cocktails, shop, visit the local markets, hook up to the Internet, cook a barbecue, all while staying inside the resort.
Sip cocktails in the pool, Try your agility at beach volleyball, Browse over market stalls or experience total relaxation with a spa and massage. Perhaps you'd like to try all of that … and you can, without leaving your holiday haven at Gilligan's Backpackers Hotel and Resort.
FACILITIES:
Tour Desk & Internet Café
24-hour reception
Gilligan's Mall through to the bar and reception area
Rusty's Mall through to retail shops and Rusty's Markets
Lobby shop
Open-air beer hall
Mezzanine bar

Beach volleyball courts
Spa and massage area
Gaming area
Guest laundry
Resort-style swimming pool with waterfall
Communal lounge rooms and kitchens
10 x 6 metre screen outdoors and 6 x 4 metre screens indoors
Beer Deck: live entertainment on the deck Thursday to Sundays, watch all the big sporting events on the biggest outdoor screen in Cairns.
Beer Hall: big name acts & shows every month previous acts have included; Screaming Jets, Jimmy Barnes, The Superjesus, Robbee Williams Tribute Show and Guest DJ's. World's smallest Bungy Jumping every Monday night, live bands every Tuesday Saturday & Sundays, DJ entertainment every-night.
Pure Bar Nightclub – Open every Friday to Sunday from 10.00pm with DJ Gus and the latest dance hits.
Accommodation Information:
4, 6, 8 and 10 Bed Dorms
All king-sized single beds and most rooms have balconies. The en-suite bathrooms can be used three ways (doors separating the shower, toilet and vanity) so there's none of the difficulties regularly experienced with too few communal facilities.
Deluxe 4 & 6 Bed Dorms
These are hotel style rooms with your own private balcony, fridge, TV, hair-dryer. Great for small groups travelling together or a way to pamper yourself and avoid big crowds. Luxury at an affordable price.
Hotel Rooms
For those seeking a bit more comfort and privacy, our hotel rooms come complete with your own private balcony, bar fridge, TV, coffee/tea, hair-dryer, lounge and the list goes on… yet they still carry a budget price tag with all the extras.