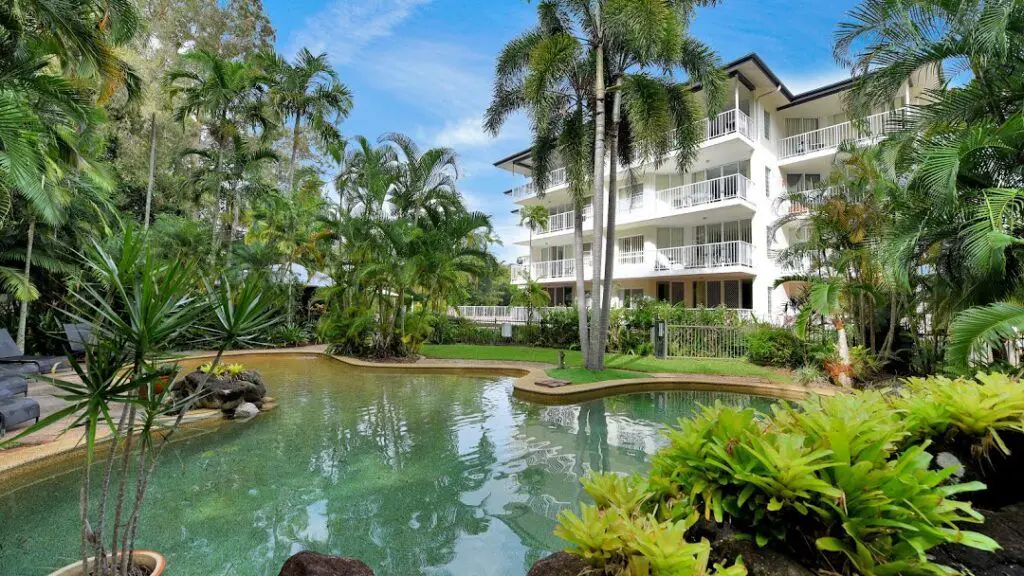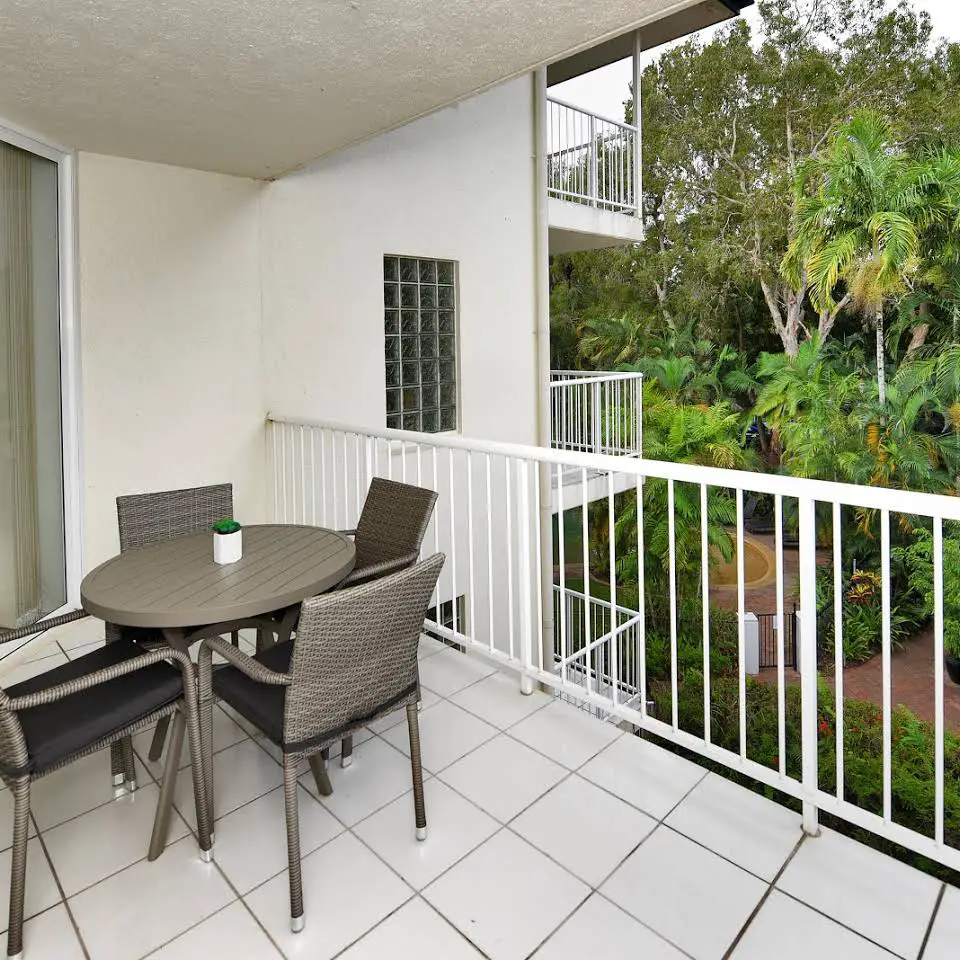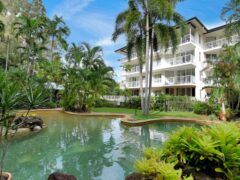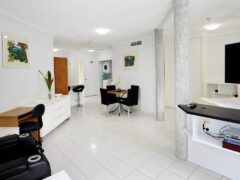 12/14 Deauville Cl , Yorkeys Knob, Queensland 4878, Australia
Golden Sands Beachfront Resort Apartments are in the northern Cairns beachfront region about quarter od an hours drive north from the airport. They are at yorkeys Knob which features a wonderful marina and yacht club as well as having one of the best beaches in the region. Cairns CBD and airport and both within easy range for shopping and dining out. The resort comprises apartment style accommodation and is only separated from the beach by tropical parkland.
Soak up the ambience of a secluded lush tropical garden setting right on the beachfront at Yorkeys Knob… enjoy the tranquility while knowing you are within easy reach of all the excitement and grandeur that Cairns and Tropical North Queensland has to offer.
Take a short walk to Yorkeys Knob Beach, enjoy a game of tennis or a indulge in a gourmet treat in the evening at Jai's on the Beach, our popular licensed a-la-carte restaurant in the beach-side gardens.