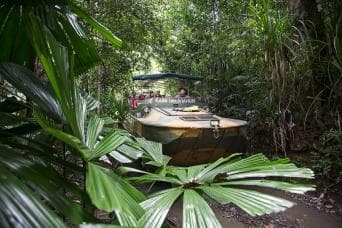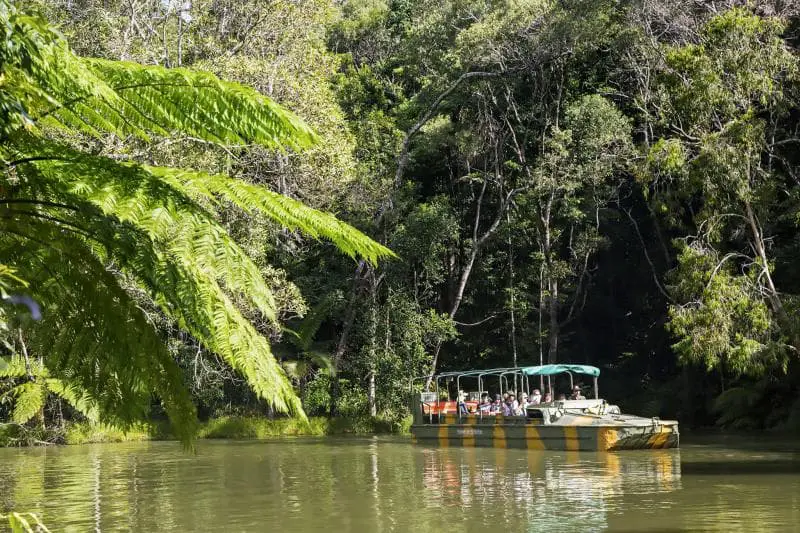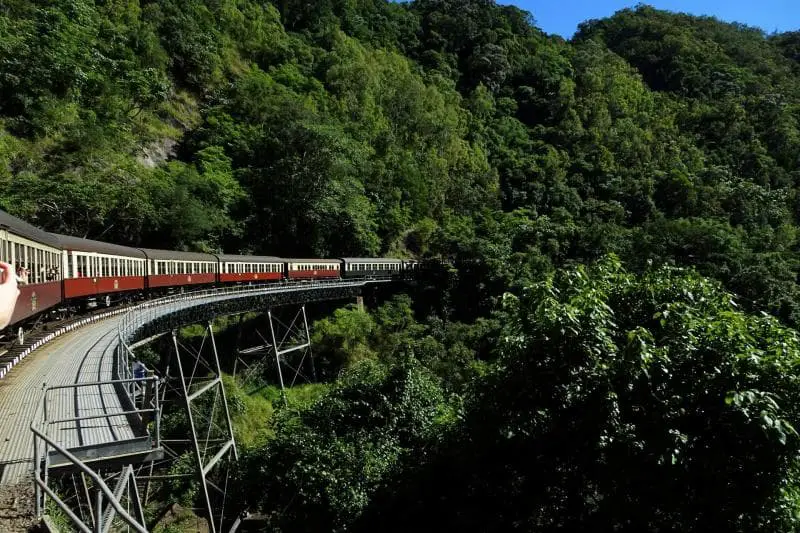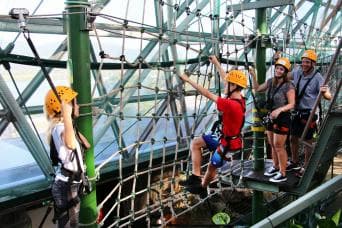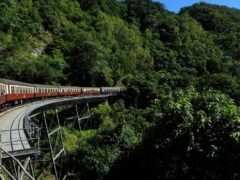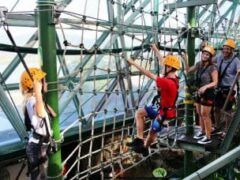 278 Hartley Street , Bungalow, Queensland 4870, Australia
Tour the highlights of Cairns then visit the tropical Botanic Gardens and Palm Cove. Resorts, white sand beaches, and an azure tropical sea make the Coral Coast one of Australia's foremost destinations.
Gray Line's exclusive Best of Cairns tour exemplifies the character of Far North Queensland. The highlights of Cairns, tropical gardens, beach resorts, crocodiles, kangaroos, and "true blue" Outback Aussies.
COACH TOUR
Cairns Highlights Tour 492:
Cairns new beachside development
Cairns Esplanade paralleling the harbor
Historic Courthouse Hotel
Reef Casino Hotel
Grand verandahed pubs and heritage buildings
Pockets of dense rainforest
Bats and water birds
Visit St Monica's Cathedral to see the incredible 'Creation' windows – an impressive display of themed stained glass windows
Afternoon tea at 'Edge Deli' – consisting of either Genovese coffee/tea/hot chocolate with scones, gourmet jam, and cream
Tropical homes and suburbs
Panoramic views over Cairns and surrounds from Copperlode Lookout
Take a guided walk through Flecker Botanic Gardens – a breathtaking collection of lush native and exotic tropical plants – orchids, palms, heliconia, bamboo, tropical fruits, and vines
Visit stunning Paradise Palms Golf Course
Palm Cove – an idyllic tropical resort town

Stroll along the glorious beachfront Williams Esplanade of Palm Cove.
CAIRNS NIGHT ZOO
Tuck into a delicious Aussie BBQ with complimentary drinks
You will be provided with a torch (flashlight) by your guide
Walk in the dark and meet creatures of the night
Owls, possums, koalas
Large numbers of crocodiles – watch their eyes glow in the torchlight
Enjoy Billy Tea and damper with a "swaggie" (an original Australian bushman)
Kangaroos are sure to say g'day and maybe even share a bite to eat!
After a complimentary beer, wine, or soft drink, join in the fun and learn some Aussie bush dances.