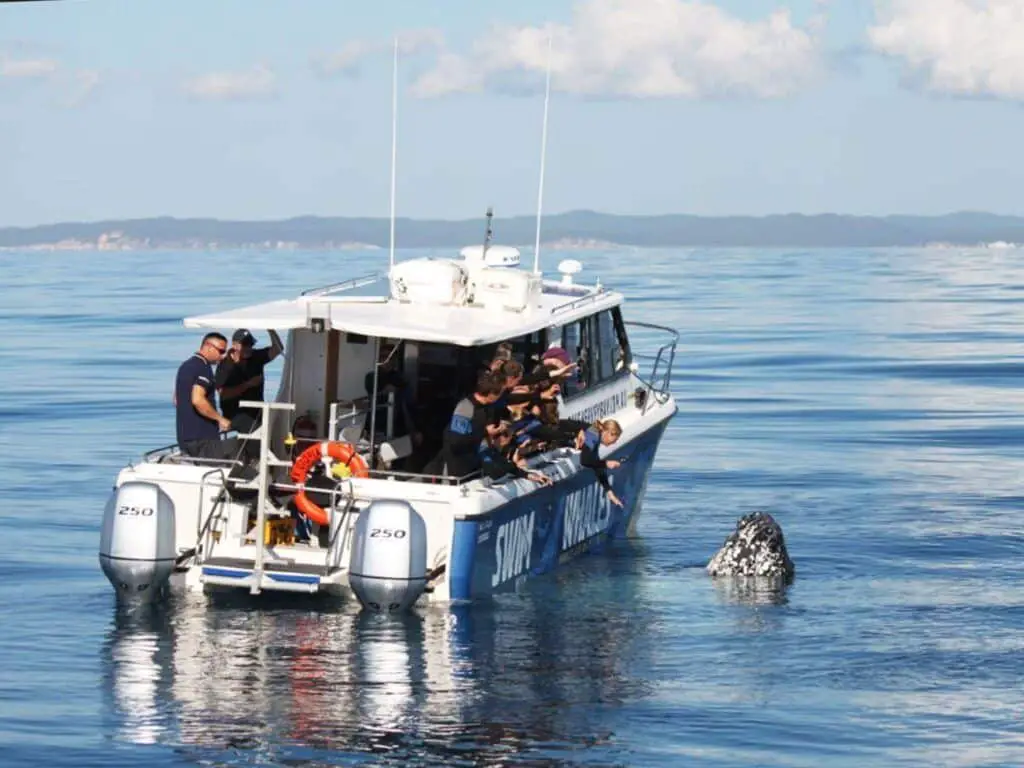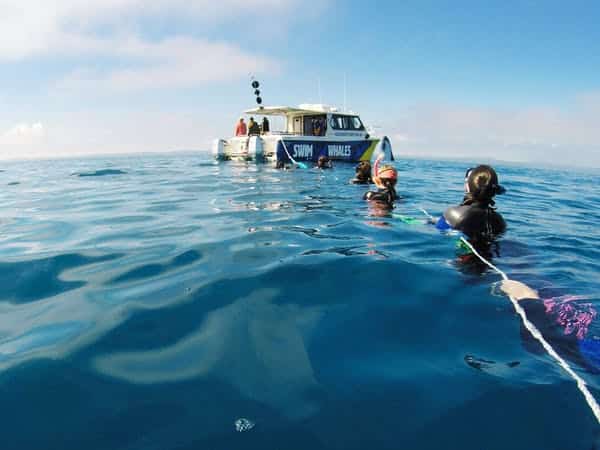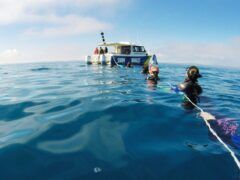 Dive Office Boat Club marina, Jetty St , Urangan, Queensland 4655, Australia
Just seeing these magnificent animals up close is enough to make you pinch yourself, but getting the chance to actually share the same space as them? Now that's an experience for the bucket list.
Hervey Bay Dive Centre combines a three-quarter day of whale watching with a chance to swim with these gentle giants. After the crew has determined that the whales are in the mood for company, put on your mask and snorkel, slip into the water and just float and watch.
There's no need to swim up to the whales; just hold onto that mermaid line and they will come to you – trust us, they're not shy. In fact, they may even sing you a song if you're lucky.
Taking no more than 33 guests out on the boat at a time, you'll get an intimate and once-in-a-lifetime experience with Hervey Bay Dive Centre.