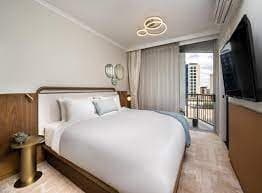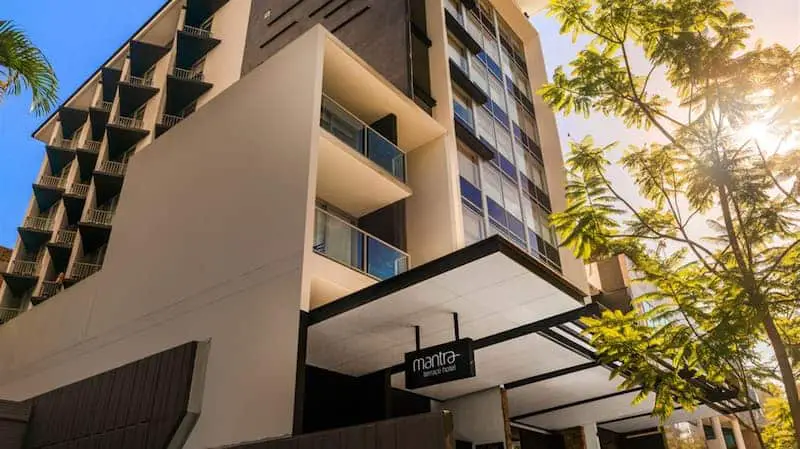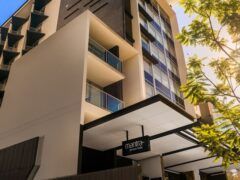 Perfectly situated in the CBD at 52 Astor Terrace Spring Hill, the Diamant Hotel is set to make its mark as the modern, 4 star alternative to traditional hotel chains, enhancing Brisbane's new popularity as the place to see and be seen.
Designed to provide relaxed, affordable accommodation without compromising style or service, the Diamant Hotel will be the ideal place to stay, whether you are in town for business or leisure (or a little bit of both!).
HOTEL FEATURES:
24-hour reception
Restaurant
Bar – European style grazing Wine Bar
Dry cleaning and laundry service
All rooms nonsmoking
In-room safe
Balcony
THE RESTAURANT
O-Bar and Restaurant will bring the essential service for hotel patrons and Brisbane locals alike.
Whilst seamlessly integrated with the Diamant Hotel's fresh look and feel, O-Bar and Restaurant has been specifically designed to set itself apart from the traditional impersonal hotel restaurant atmosphere and become an eating place of choice, rather than of necessity.
Accommodation Information:
At the Diamant Hotel, we believe in simplicity without sacrifice. Whether in Brisbane for work or play chances are you'll be spending more time out of your room than in it, so their focus is on providing the important elements for your return to base – a comfortable bed, modern bathroom, and the latest in-room technology and entertainment.
ROOM FACILITIES:
Plasma TV's
iPod docking station
In house movies / Cable TV
In-room TV internet access
Wireless internet access
Data ports
Air conditioning
Fridge, tea, and coffee facilities
Hairdryer and shaving adaptor
International direct dial telephone
Iron & Ironing Board
Message alert / Automatic wake-up call