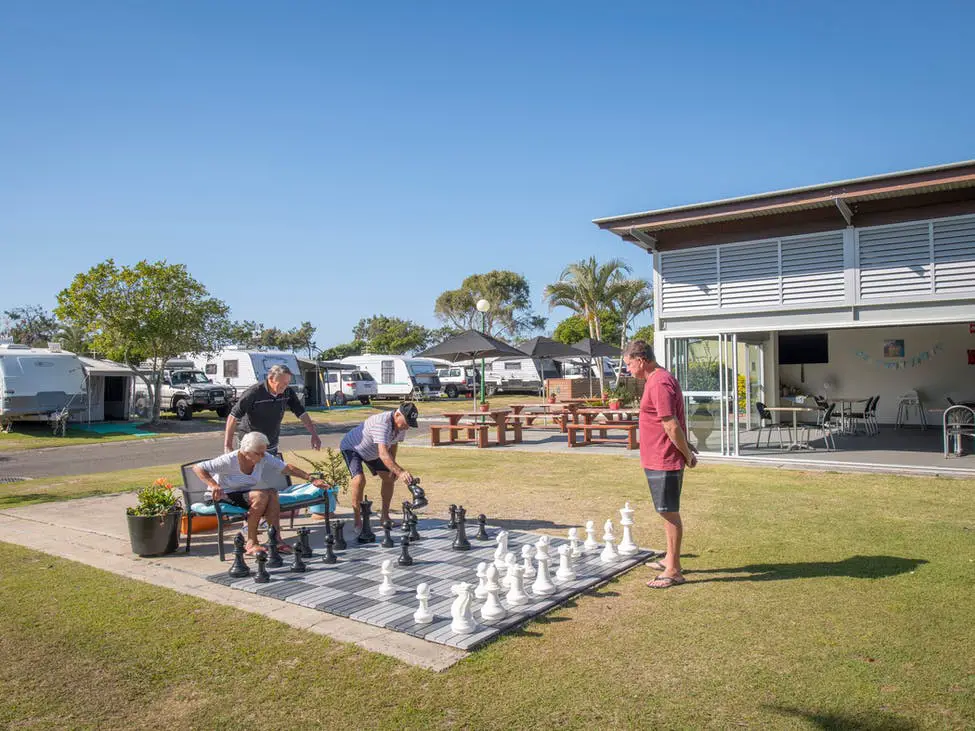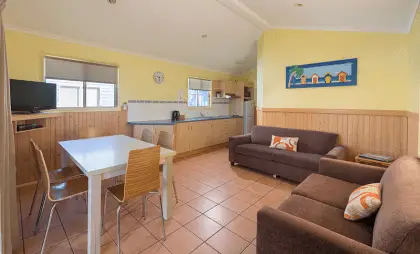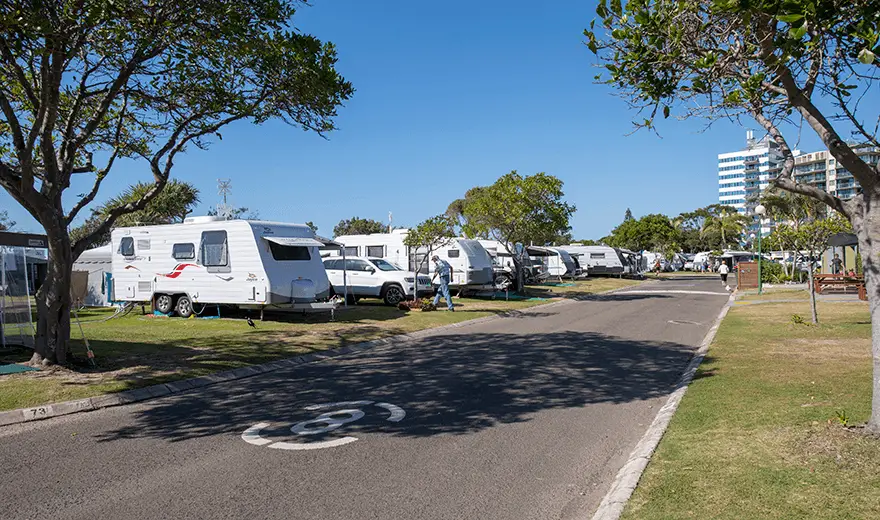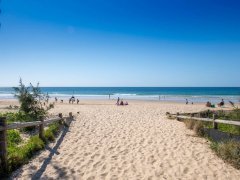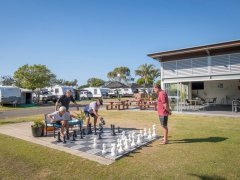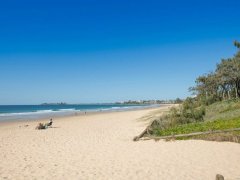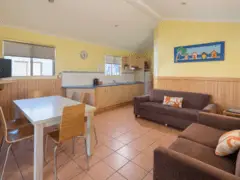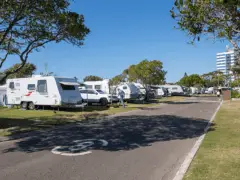 Melrose Parade , Maroochydore, Queensland 4558, Australia
Maroochydore Beach Holiday Park
Listen to the sounds of the waves and breathe in the salty ocean air at Maroochydore Beach Holiday Park. There is nothing between you and the ocean, with a walkway straight to one of the most magnificent beaches on the Coast.
Maroochydore's patrolled beach offers surfers some magnificent waves and the waters of the Maroochy River's estuary are simply perfect for young swimmers, boaters, water skiers and fishers. Families will love the abundance of parks, bbq and picnic facilities.
The holiday park is situated next to one of the Sunshine Coast's largest surf clubs. Drop in for a great meal or a drink at the Maroochydore Surf Club or RSL with family and friends or dine at one of the restaurants in the area.
Camping close to the beach is ideal and exactly what you can expect at Maroochydore Beach Holiday Park. With 84 powered caravan sites which include slabs for your annex, you are able to have direct beach access to the patrolled Maroochydore surf beach.
Maroochydore Beach Holiday Park and Campground is set on 1.6 beautiful hectares of beachfront land next to the Tourist Information Centre. This family holiday haven specialises in providing prime tourist caravan and camping sites right on the Maroochydore beach. A beach access walkway is provided allowing guests to walk right onto the beach.
The caravan sites all have concrete pads for your annexe. The grounds are fully fenced with boom-gate access to ensure a peaceful and secure stay at this attractive Sunshine Coast caravan park. All sites a just a short walk to the modern centrally located amenities block and laundry. A barbecue kitchen with under cover tables and seating is also centrally located. All caravan sites have power, water and sullage points and there are six deluxe cabins.
Situated right on the beach at Maroochydore and only a short walk to the local bowls and surf clubs. The park is located close to shops, cafes and a major shopping centre. Maroochydore Beach Holiday Park is the perfect place for your next relaxing holiday.
Beachfront. Short walk to surf clubs and flagged beaches. Walk to shops, bowling club and 20 restaurants (incl McDonalds). Adjacent Playground and free elect BBQs. Great fishing (surf and river). Sunday markets close by. Member of Family Parks