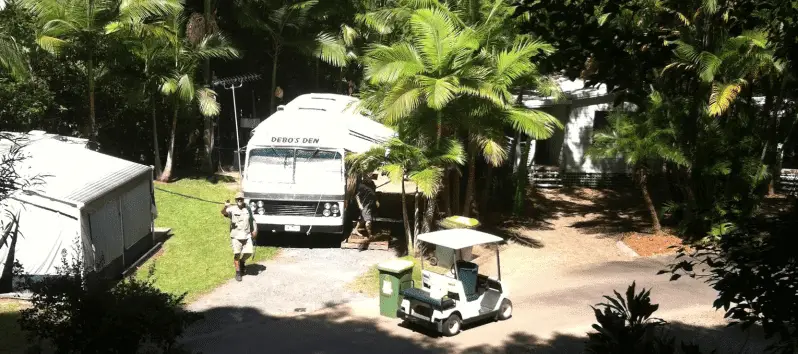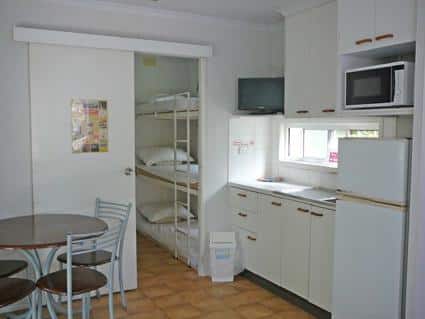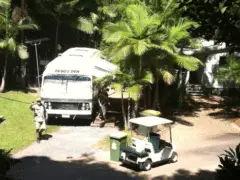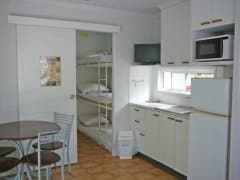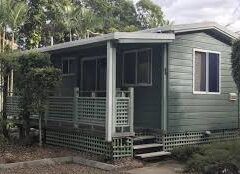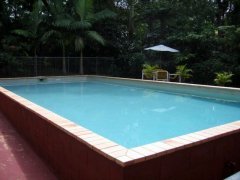 557 Nambour Connection Rd Sth , Woombye, Queensland 4559, Australia
Featuring free limited WiFi and air conditioning, Nambour Rainforest Holiday Village is situated in Woombye, 13 minutes' drive from the centre of the beautiful Sunshine Coast. Noosa Heads is 30 km from the property. Free private parking is available on site.
All units have a flat-screen TV. All units include a kitchenette fitted with a microwave and toaster. A fridge and kettle are also available. Cabins have a shower and a toilet, while villas and bungalows have a private bathroom.
Nambour Rainforest Holiday Village also includes a year-round outdoor pool.
Mooloolaba is 16 km from Nambour Rainforest Holiday Village. The nearest airport is Sunshine Coast Maroochydore Airport, 13 km from Nambour Rainforest Holiday Village.
Our park is close to many world famous local attractions and we are also proud to be a Dog-Friendly Village.
Remote enough to be a welcome break from urban life, but close enough to enjoy any weekend, make our pristine rainforest property a family tradition.
We're passionate about delivering an exceptional experience. When you stay with us, you're staying with like-minded people who love what they do in stunning surroundings.
The Nambour Rainforest Holiday Village is only 10 minutes drive from the Sunshine Coast's spectacular beaches.
Onsite, our facilities include a large pool, kiosk, BBQ and camp kitchen. For those responsible pet owners, we are also dog-friendly . *On application.
We would like to extend an invitation to you, to stay at Nambour Rainforest Holiday Village, accommodation in the magnificent Sunshine Coast Hinterland.
We're committed to providing you with the highest level of service, so you'll always choose us for your accommodation needs.
Remote enough to be a welcome break from urban life, but close enough to enjoy any weekend. Make our pristine, rainforest property a family tradition. We offer a range of accommodation styles in a quiet rainforest setting, from air-conditioned, self-contained units to camp sites, perfect for families and backpackers alike