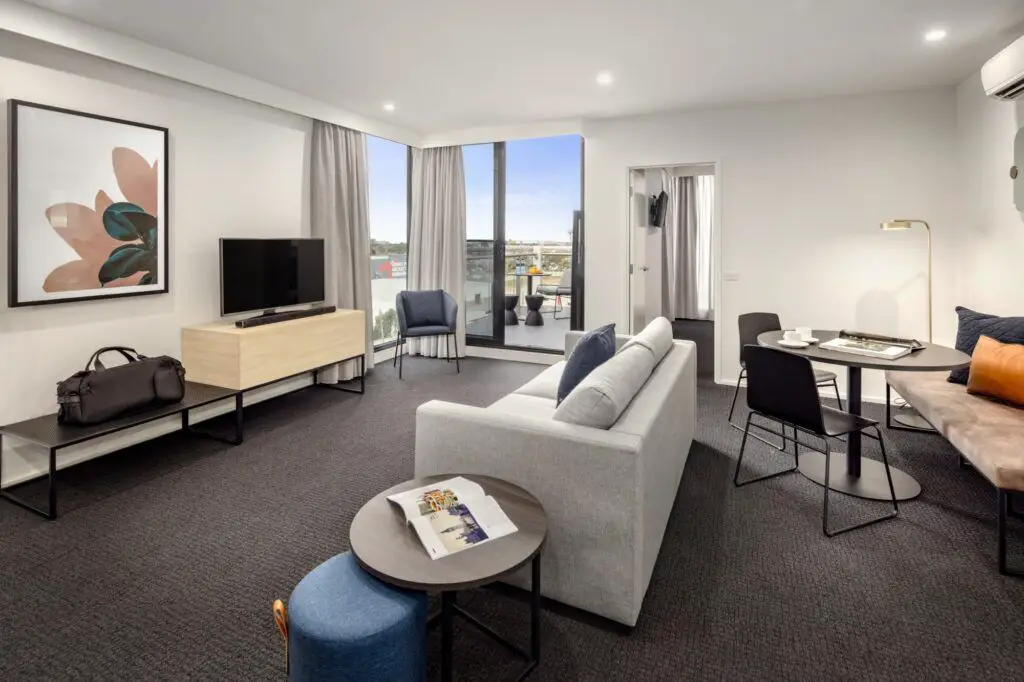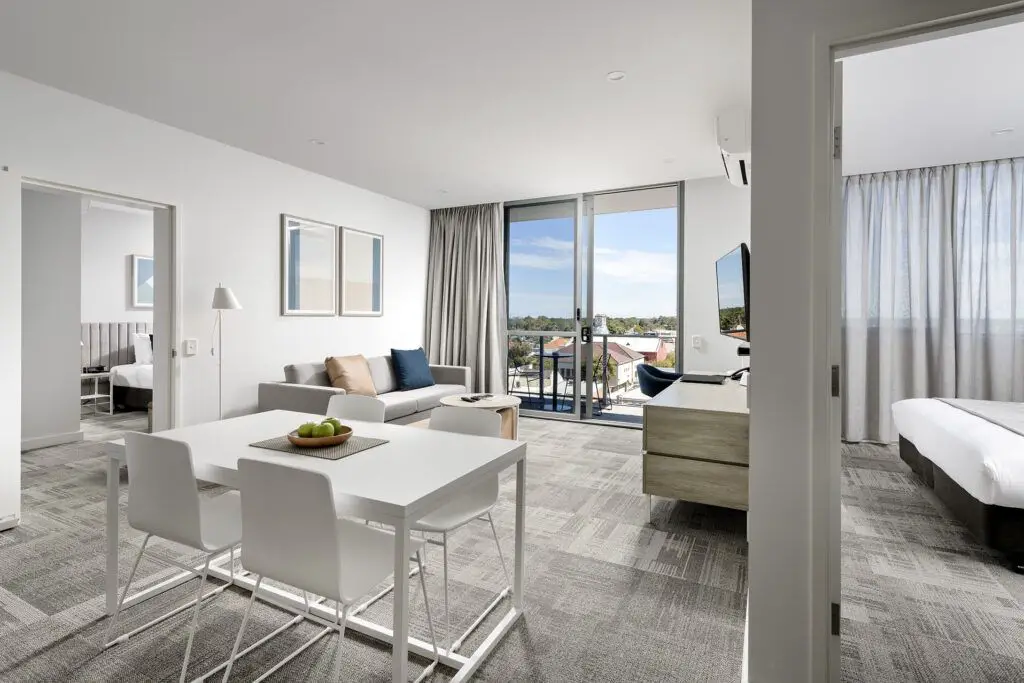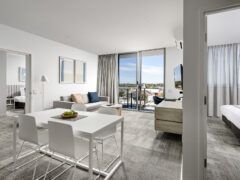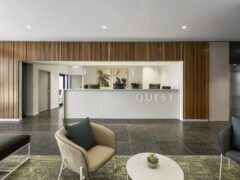 120 Mary St , Brisbane City, Queensland 4000, Australia
A Quest apartment hotel is your home or office away from home, complete with separate living, dining and sleeping areas, separate work stations and fully equipped kitchens and laundry facilities.
These features, unique to apartment hotels, allow you to cook your own meals, do your own laundry, and relax with plenty of space.
Our regular housekeeping, valet laundry and dry cleaning services, baby sitting booking service and selected local restaurant chargeback arrangements are options our guests find invaluable.
Quest attracts guests who stay for days, weeks or months at a time. The combination of flexible accommodation and services make our guests feel like they never left home.
When Quest was established, accommodation options available to travellers were limited mainly to hotels and motels.
For business travellers, this meant working, sleeping and eating in the one, often cramped space. It also made travelling for families and groups expensive, with multiple rooms required to accommodate everyone.
That's why Apartment Hotels are an excellent option. Quest was born from humble beginnings in 1988, with one property in Fitzroy, on the fringe of Melbourne's central business district. Since then, Quest has emerged to become the largest and most successful apartment hotels brand in Australasia.
Wednesday
Appointment only
Thursday
Appointment only
Saturday
Appointment only