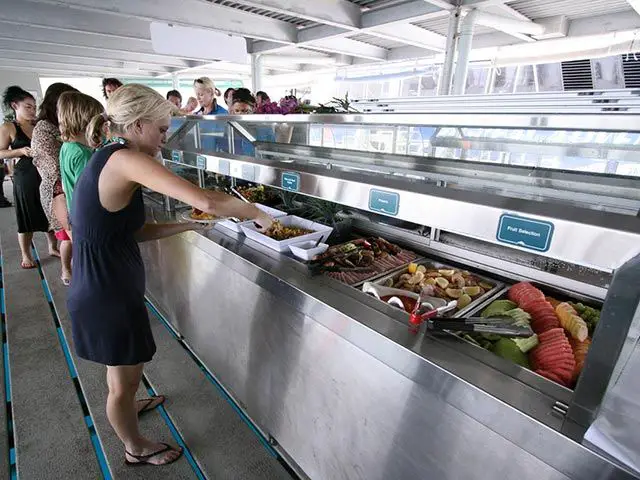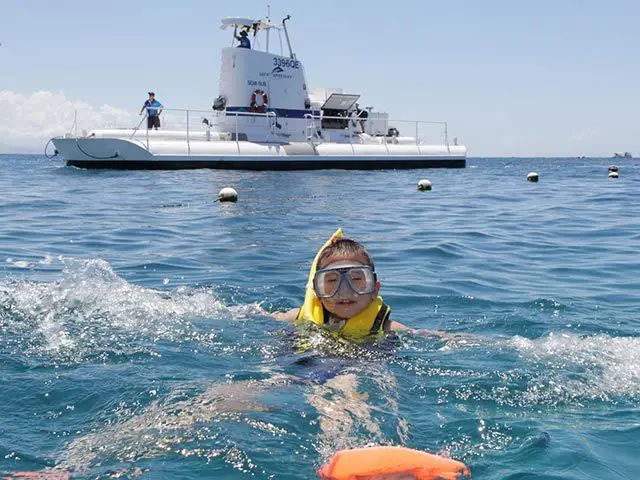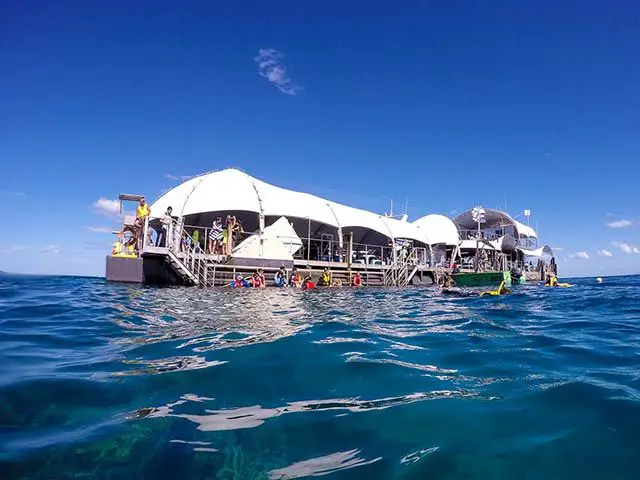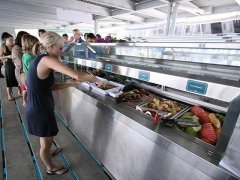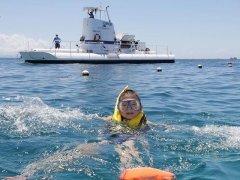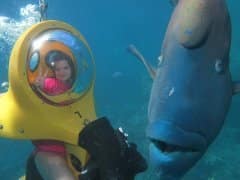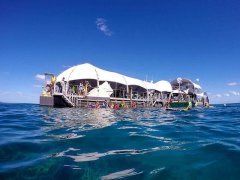 1 Spence Street Cairns , Great Adventures Reservations counter, Reef Fleet Terminal , Cairns, Queensland 4870, Australia
SCUBA-DOO is an optional activity when traveling out to the Great Barrier Reef with GREAT ADVENTURES. This is an underwater experience not to be missed.
You will Pilot your very own underwater Scooter as we descend 3 meters to the coral reefs on a fully guided tour. You will be mesmerized by the coral reefs and the amazing colors on display from some of the 1500 species of reef fish that call this wonderland home.
As they cruise among the myriad of reef fish and corals experience a chance encounter with Wally (Humped Headed Wrasse) AKA locally as their resident Maori Wrasse, Wally just loves to get a selfie with you!
The SCUBA-DOO underwater tour is a unique opportunity to experience the natural wonders of the Great Barrier Reef and the day to day inhabitants. You are welcome to bring your own underwater Cameras to get those lasting memories or you may choose from the Professional photos taken throughout the tour.
On entering the SCUBA-DOO your head and shoulders will be clear the water and you will have a 180-degree view from your front dome window (don't worry you can put your hands inside to fix your hair for the photos at any time), contact lenses, and/or personal glasses may be worn in the SCUBA-DOO although their dome has a slight optical effect making objects appear a little closer and bigger so they are able to stay that protective distance from the corals.
The SCUBA-DOO has a continuous airflow so you can just breath effortlessly as you are now, comfortable seating, and an easy to use left and right steering fitted with a "go/stop" button so you can sit back relax and enjoy your underwater experience, remember there is no swimming ability required simply because there is absolutely no swimming involved.