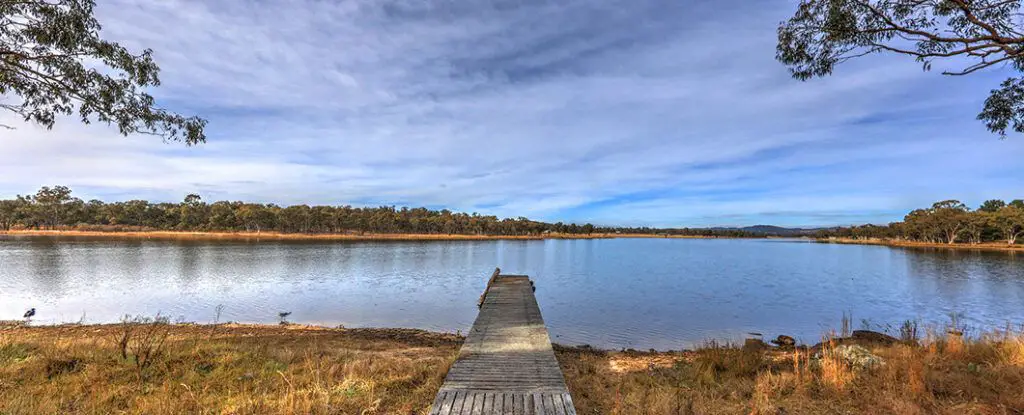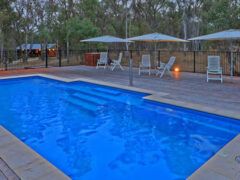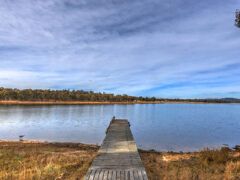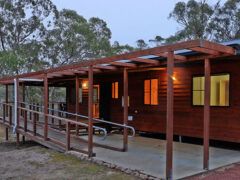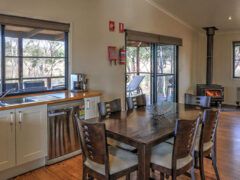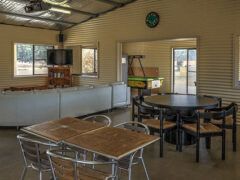 63 Sommerville Lane , Sugar Loaf, Stanthorpe, Queensland 4380, Australia
Sommerville Valley Tourist Park was established on a private property, 12 km from Stanthorpe in a beautiful and quiet area on Storm King Dam. Spacious powered sites, bushy unpowered sites and small budget cabins are available as well as luxury self contained apartments located just on the water edge and providing all the luxury imaginable. Storm King Dam offers great swimming, fishing, boating and canoeing.
Sommerville Valley is close to wineries, berry farms and national parks. Facilities include: modern camp kitchens, amenities blocks with hot showers and laundry, under cover barbecue areas, community room. Ice and basic groceries are sold in the kiosk. Ice, groceries, fish bait are sold. Canoes and push bikes are for hire. Well behaved pets are welcome; campfires allowed (weather permitting). Firewood is sold and delivered.
Sommerville Valley Resort enjoys a spectacular setting, overlooking the Storm King Dam. Only a short drive from Stanthorpe, Sommerville Valley Resort is secluded and private. It is the perfect retreat from the stress and worry of everyday life.
The apartments' prime waterfront location guarantees magnificent views of the lake and the surrounding native bush. Cool breeze and the soothing sound of water will gently lull you to sleep.
Sommerville Valley Resort is a part of Sommerville Valley Tourist Park. 40 acres of bush land offer quiet and peace in this small private resort.  Brand new 7 self contained apartments are located on the water edge of Storm King Dam. 2 and 3 bedroom apartments can accommodate 5 and 6 people respectively.
Only 10 km from Stanthorpe, Sommerville Valley is a secret spot for those who are looking for a luxury retreat. Spacious veranda, barbecue, spa bath, fully equipped kitchen, modern lounge with a wood heater guarantee a great stay both in summer and in winter. Magnificent heated swimming pool with a large deck with sun chairs and umbrellas is a great place to unwind.  Sommerville Valley has a location that is hard to beat.
Located in a quiet bush area right on Stanthorpe's Storm King Dam. Spacious drive through grassy sites with concrete slabs. Short drive to national parks, wineries, fruit and berry farms. All water activities are allowed on the dam. Great fishing, canoeing, boating. Pets OK. Campfires OK. Relaxing and peaceful campground only 10 min from Stanthorpe and Kui Park Member
We provide spacious powered and unpowered sites and small huts. Sommerville Valley Tourist Park is surrounded by beautiful scenery on Storm King Dam. All our campsites have a spectacular view of the lake. And if you feel like dipping your toes in the water, the lake is just a short walk from your campsite.