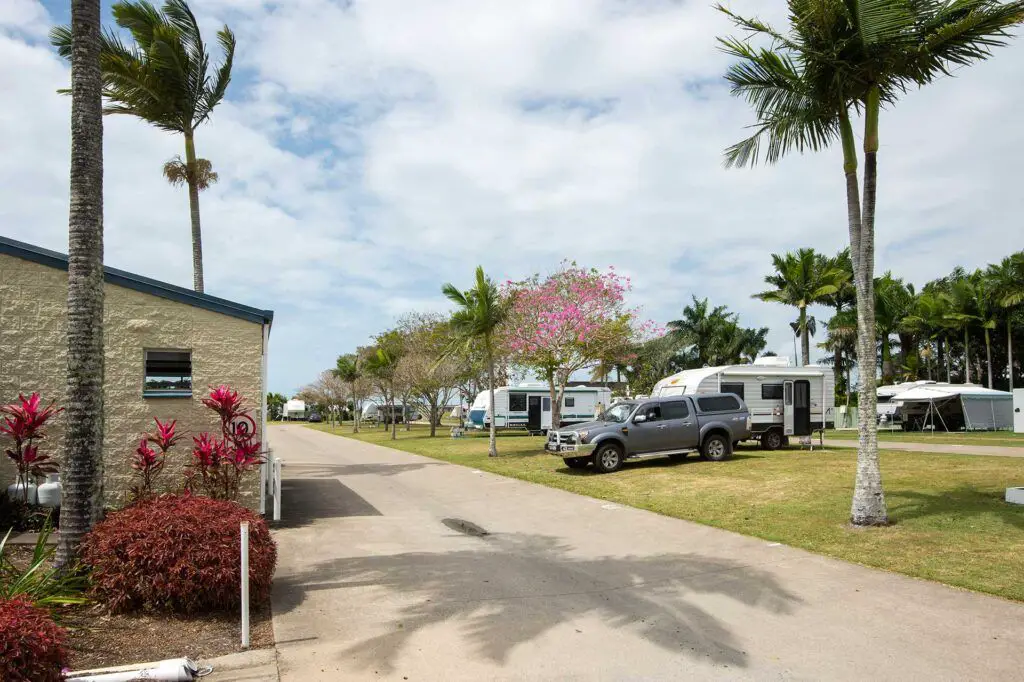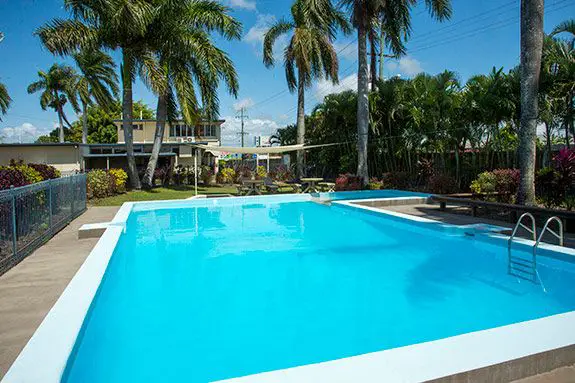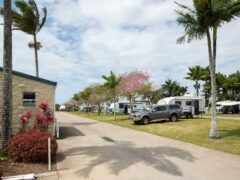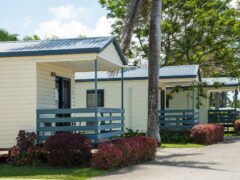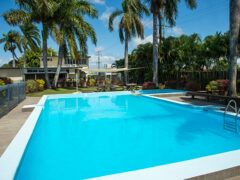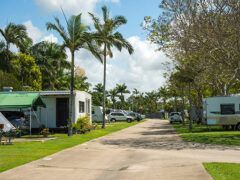 284 Farrellys Rd , Mackay, Queensland 4740, Australia
We look forward to welcoming you to enjoy The Park Mackay where friendliness, immaculate grounds and gardens and clean rooms and facilities are what we do best. The Park is located just off the Bruce Highway on the south side of the city, 1km from the nearest Woolworths shopping centre and not far from beaches, the railway station, airport, sports grounds and only 7km from the CBD.
We are conveniently located and a great base for our guests, whether you are exploring the region, visiting friends or family, participating in sporting or cultural events or working in or around Mackay. We also have long term accommodation options.
We offer competitively priced accommodation so contact us and we will discuss the best option for you.
An outdoor pool, free self parking, and laundry facilities are featured at this campground. Barbecue grills are provided for your convenience.
Set on nearly 5 hectares, The Park has plenty of parking for large caravans, boats and trailers.
Conveniently located off the highway on the south side of Mackay with a short drive to Mackay's CBD, airport and beaches. We have spacious, easy access sites & clean amenities. With a covered BBQ area and a well equipped camp kitchen, recreational room and a large salt water pool, The Park is a good base to explore the regions National Parks, Eungella and Finch Hatton. Our friendly staff will advise you on the best things to do and see while here. Late check in welcome with prior arrangement. The Park Mackay is conveniently located off the highway on the south side of Mackay with a short drive to Mackay central business district, airport and beaches. Set on 15 acres with spacious, easy access sites and wide roads, it offers clean amenities and is an ideal base to explore all the attractions the region has to offer including Eungella National Park and Finch Hatton Gorge.