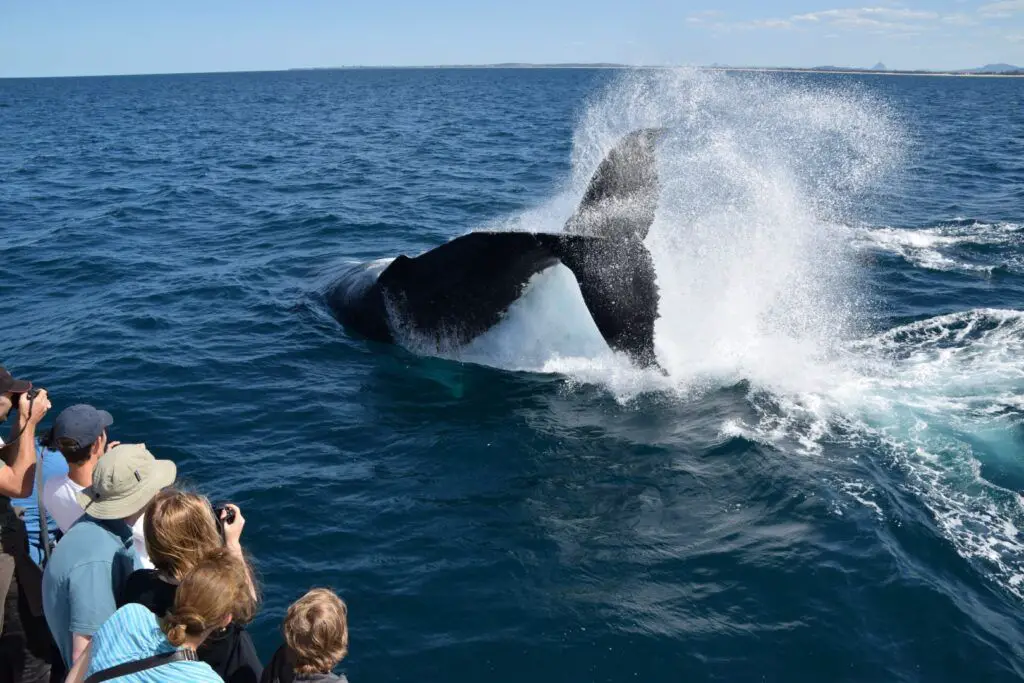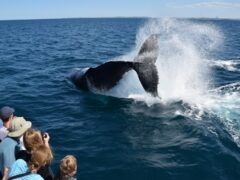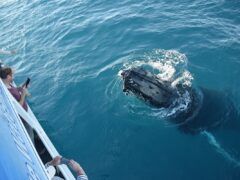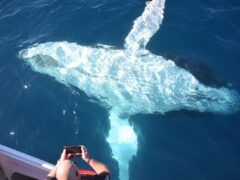 Shop 11-12, The Wharf, 123 Parkyn Parade , Mooloolaba, Queensland 4557, Australia
After booking, we will send you a confirmation email with the details of your trip. The day before your departure we will confirm the time you should arrive for check in.
On arrival at Sunreef, you will be asked to obtain a boarding pass from our check in desk and ensure all the names on your booking are correct. We will then direct you on where to queue for boarding.
Departure will commence and we will give all our guests a thorough briefing of the vessel as we leave the Mooloolaba River. This trip out of the river will take approximately 15 minutes.
When we're out on the ocean, we will begin to search for whales using our sight. We will teach you all how to do this and what to look for, and if you're the first person to sight a whale on the trip, we might have a special little prize for you!
As we will be on the open ocean, there is a chance we could see any marine life! It's not unusual to see dolphins, rays, turtles, jellyfish, and other animals on our trip as well as the humpback whales.
When we spot the whales, we will go up to a safe distance away from the animal (see our guidelines here) and observe their behaviours.
Sometimes they will be curious enough to come right up to us, they may even swim underneath Whale One. Sometimes they may be displaying logging behaviour or diving under the surface more. Sometimes they could swim away and we would have to find other whales to watch.
However, the most extravagant is when we are able to the range of amazing surface behaviours that humpback whales often display. Humpback whales have been noted by scientists to be the whale species that displays the highest amount of surface activity.
No matter what these animals are doing, we endeavour to make your whale watching experience informative and a day to remember for everyone.