1770 and Agnes Water Accommodation
Accommodation in 1770 is now provided in some of the best resorts in south east Queensland. The Edge on Beaches resort and the Mantra Pavilions resort are both top class four star establishments located very close to the Agnes Water beach. There are also plenty of other accommodation providers listed in this site and you can investigate them all by clicking on the above link.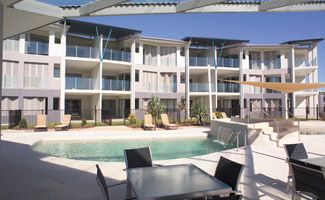 1770 Great Barrier Reef Tours operate daily trips to Lady Musgrave Island where they have pontoon facilities as well as glass bottom boats, diving and snorkeling adventures. There are also trips available to Fitzroy Reef which is probably the most pristine reef available to see on a day tour on the entire reef. The famous LARC amphibious tour to Bustard Bead Light house and the beaches and mangrove waterways to the north is also a highly entertaining day out for the family. The area is renowned for its excellent fishing. There is an extensive estuary for calm water fishing as well as a choice of charter boats that provide either day trips or extended charters.
Some of the new resorts available for you to consider include the brand new Pavillions Resort and The Edge on Beaches resort which both provide high quality accommodation. The Mango tree motel is also great for a short stay and the Beach Houses at 1770 provide a unique holiday experience and they command a fabulous ocean view to the north. There is also a growing café and restaurant industry in the area and the choice is rapidly growing. There are also several new resorts in the planning stage and 1770 Agnes Water is starting to become a highly sought after tourist destination.
Our Helpful staff are eager to answer any questions that you may have about this fabulous area.