When it comes to theme parks, Queensland is home to the country's famous parks and natural wonders. The lovely Queensland provides ancient jungles, untamed adventures, natural encounters, islands and beaches, and the amazing Great Barrier Reef. The state of Queensland has something for everybody, and there are infinite possibilities.
If you wish to dive into Australian beauty, this place in Australia might be the finest for you and the whole family when it comes to fun parks.
Read below about Queensland, Australia's finest theme parks and amusement parks.
Sea World
This massive marine park is perfect for children and families inclined towards marine ecosystems and expresses the desire to know more about it.
Sea World is a beautiful place where you can interact with animals such as dolphins. You can experience both Antarctic and tropical animals. Heaps of rides and roller coasters, and even an onsite family resort are all perfect for a family visit. The park brings the best attractions and entertainment for you and your family.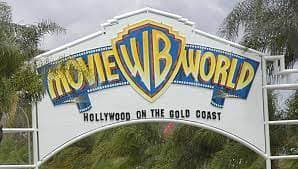 Warner Bros. Movie World
On the Gold Coast, Warner Bros. Movie World is where every child can experience being in one of the movies they have watched. The park is home to the fastest Hyper Coaster in the Southern Hemisphere, having Scooby-Doo Spooky Coaster, dodgems, and Batwing Space shot. You've also got the chance to meet your favorite DC, Looney Tunes characters, and even the Legos around you is just a dream come true.
Kids will be amazed at the variety of attractions and activities that will make them feel like they are in the DC Universe or Warner Bros. Don't forget to take a tour of new activities and rides at the amusement park in Queensland, Australia.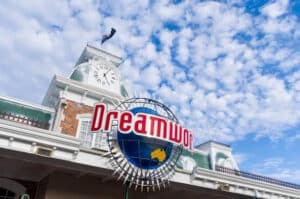 Dreamworld
Dreamworld is not only the largest theme park in Queensland but also the largest in Australia. It is a modern wonder with 40 rides and slides, a wildlife sanctuary, and a Dream World experience where kids can meet their favorite characters.
It's easy to find wildlife around the world, toy stores, and water-related activities. Food and rides are not an issue at this amusement park, as everything you are looking for is available internally.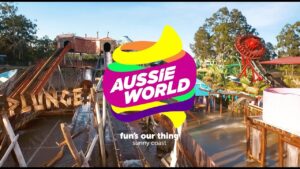 Aussie World
Are you looking for a place in Queensland, Australia, where kids will enjoy it? Aussie World is one of the best places to visit. Aussie World is a Sunshine Coast institution with more than 30 rides and games, pubs, sheds, and Aussie World Retail Village. As you walk through the amusement park, your eyes are full of wonders. Apart from the existing ones, some new ones are under construction. Unique food choices also make children happy. Explore the complete route of the park and the attractions within it. With 36 activities and service areas, you'll never get bored of the park!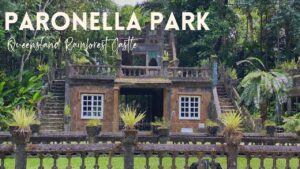 Paronella Park
Paronella Park is a heritage-listed tourist attraction with simply spectacular lush rainforest. It has received multiple Queensland Tourism awards.
Visitors gather at this unique attraction to admire the work of Jose Paronella, a man who built and wrapped castles, waterfall hangouts, tennis courts, bridges, and tunnels in the early 20th century. With thousands of tropical plants and trees.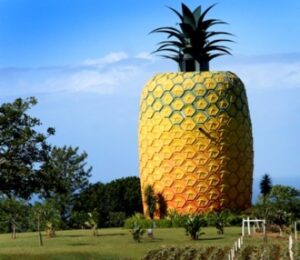 The Big Pineapple
Another favorite of the Sunshine Coast, also right next to the highway, is the Big Pineapple. It is a heritage-listed tourist attraction with 100 varieties of fruit-growing plants.
Since the 1980s, this attraction has celebrated local produce and engages visitors, and hosts tall ropes and zip lines, a mini zoo, and an annual music festival.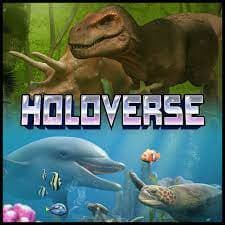 Holoverse
The beautiful Holoverse theme park is just out of this world. State-of-the-art hologram technology makes Holoverse the first theme park in the world that features holographic attractions. Get lost in a maze of 3D projections and objects created by light.
Another selling point is having to experience creative activities and various events at the amusement park. Fly over the city, play with holograms, spend time with dinosaurs, and discover the solar system. These are just a few of the fascinating programs waiting for you in the park.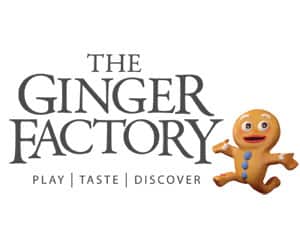 The Ginger Factory
The Sunshine Coast's iconic Ginger Factory is every child's dream. The Ginger Factory is, in fact, all about ginger which shows the process of confectionery ginger makes.
It is one of the best places you can go to with children. Let your children play in all the different attractions in the theme park and taste the best food inside the factory's cafes, restaurants, and other food stands. Families can also discover, taste, and buy some ingredients and freshly made products from the factory.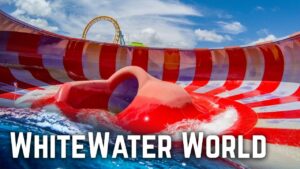 WhiteWater World
WhiteWater World is one of the most cutting-edge water ride parks globally with water-filled fun and a range of water park attractions for all ages.
If you like water games, WhiteWater World is one of the best premier theme parks in Australia, Queensland. The perfect technology patented in this amusement park makes it unique compared to other water parks globally.
Families can experience fast water rides and swirls in the water park. See more by visiting the amusement park with the whole family.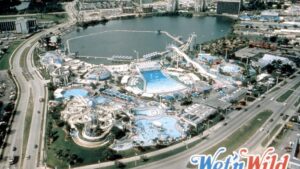 Wet 'n Wild
Wet'n Wild is one of the largest waterparks in Australia; this theme park features over 26 water rides, slides, and attractions.