1770 Resorts
Guests seeking contemporary 1770 resorts with an air of luxury will find a number of properties available to suit their needs. Apartment sizes are fitting for both couples and families and the numerous restaurants and cafes, and shops just minutes away from the resort lobby. Each resort boasts its own unique charm offering a gourmet kitchen, ensuite bathroom and distinguished finishes throughout.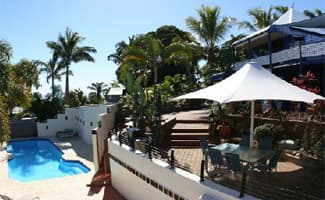 Holiday accommodation and resorts have recently undergone a major upgrade. With the recent real estate boom has come a new range of self contained holiday apartments and resorts. The area has a multitude of natural attributes to enhance your holiday experience. The Beach at Agnes Water is the northern most surfing beach in eastern Australia and the natural inlets and waterways of the region are a mecca for families and fishing and boating. Nearby National Parks provide wonderful destinations for a day away and the Great Barrier Reef is only a day tour away.
Many resorts offer their guests fantastic views from private balconies and state-of-the-art facilities ensuring that your stay at their establishment is an enjoyable and possibly long one. A place where people greet you with a warm smile and you can take the time to enjoy life. So finding any 1770 resorts should not be an issue as there are many to choose from in 1770 and the surrounding areas.
Resorts in 1770: