Airlie Beach Sailing - Yachting - Able Point Marina
Airlie Beach sailing is one of the best and most relaxing sailing holidays that you could possibly indulge in during your Queensland vacation. The region is world famous for the range of sailing options that are available and also the magnificence of the entire Whitsunday Passage region with its 74 islands, superb beaches and myriad coves and bays for you to explore aboard your own charter yacht. You can choose from a huge range of vessels. There are several companies like Barefoot cruises, Oz Adventure sailing and Prosail that specialize in fully catered three day charter holidays. These fully crewed boats know all the best sports and boats range from exciting maxi racing yachts through to more sedate schooners and square riggers which bring back memories of times gone by. This is a fantastic opportunity to experience the thrill of Whitsunday sailing with really competent people to ensure your safety and enjoyment.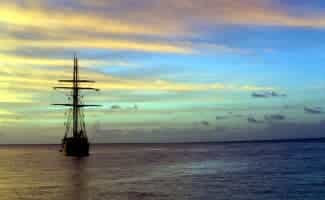 Another option is to charter one of the many Whitsunday bare boats on offer for you to charter. Many people find this option so enjoyable that they come back year after year to repeat the experience. There is a huge range of craft on offer. It doesn't matter how big your party is there is a boat to suit you. You can choose from a modern mono hull yacht, a sailing or powered catamaran and all offered in a wide variety of sizes and layouts. Inexperienced skippers will be given assistance until they are confident in handling their boat and qualified skippers are also available if long term assistance is required. Airlie Beach bare boat charter operators will offer a full service including provisioning, if required and you can fly in and step aboard a boat that is fully ready to go. A full briefing on the boat will be given before you depart and during your holiday you will be required to keep regular radio contact with your base. The main companies operating bareboat yacht charters in Airlie Beach are Queensland Yacht Charters, Whitsunday Private yacht charters and Whitsunday Rent a Yacht who operate from Shute Harbour.