Booking information for Brisbane Accommodation - Holiday Accommodation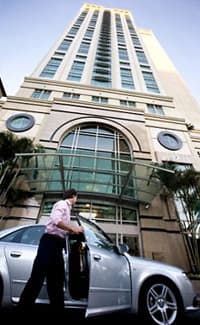 Travellers and Visitors, coming to Brisbane, will be delighted with the accommodation that they find there. Brisbane is an international city known as "Brisvegas" to the locals and is the ideal for a base for tourists wanting to see all the attractions that south east Queensland has to offer. The city is both the largest in Queensland and also the capital. Travellers come to Brisbane for a multitude of reasons and all of them can find suitable accommodation that is in the location that they want and within their budget.
There are three main classes of visitors coming to Brisbane. They are corporate customers, international Tourists and sports lovers. The corporate customer is generally looking for short term hotel stays of one or two night's duration. They mostly choose high quality hotel accommodation that is with walking distance of their business meetings. As this is generally within the cities CBD, accommodation either in the city or close by, is the most suitable. The best places for corporate visitors is in and around the Southbank parklands precinct which is situated on the western bank of the Brisbane River and connected to the city by a pedestrian bridge. The city centre also has many hotels and the region facing the Brisbane botanical gardens is always popular. International tourists often have a different agenda. While they make like to spend a night or two in the middle of town, they will often look for resorts and apartments in some of the more beautiful, surrounding areas. The Moreton Bay Islands are popular with international tourists for this reason. This type of tourist is also prone to stay in accommodation that is close to transport options before they travel on to other destinations within the state. This makes accommodation close to the Brisbane airport or Roma Street transport terminal popular for them. Sports lovers come to Brisbane in droves as there are often sporting fixtures that are part of national competitions.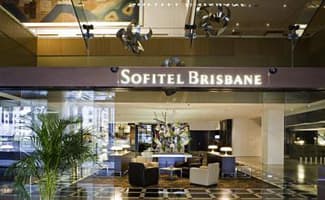 Most sports lovers will want to stay somewhere that is within walking distance of the sporting venue they will be attending. Cricket and Australian Rules football fanatics will want to be near the Brisbane Cricket ground at Woolangabba, or "The Gabba" as it is known throughout Australia. Rugby league and Union fans will want to be close to Suncorp Stadium or Ballymore Stadium and the great thing about sporting events in Brisbane, is that all of these destinations are surrounded by quality Brisbane accommodation. Brisbane has something for everyone. There are thousands of self catering holiday apartments to choose from, scattered all over the city. Both Southbank and the Kangaroo Point area are very popular for these. Hotel accommodation, of all standards, can be found all over town. The CBD and the airport regions as well as many of the outer suburbs can provide this and backpackers will be able to stay in hostels located both in the city and in the suburbs. You can choose from a huge supply of high standard accommodation in most parts of Brisbane city.