Cairns Beaches Accommodation - Holiday Accommodation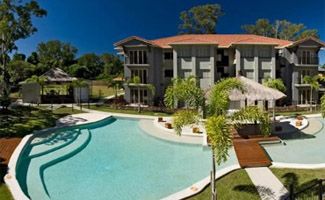 Accommodation along the beaches to the north of Cairns is among the best in tropical north Queensland. Australians are drawn to the beach like a bee to honey and consequently they love to holiday close by. The Cairns beaches provide fantastic beachside accommodation linked with excellent cafes, restaurants and shopping plazas so everything is in the right place to attract the domestic Australian family to holiday here. Plenty of apartment style resorts line the beachfronts and these are truly the best for families on holidays with kids.
Palm Cove is the largest of these beachside resort towns. There are some fabulous accommodation choices. The Sea temple Resort Palm Cove, Mantra Amphora, The Sebel Beach House and Spa, Angsana resort, Kewarra Beach resort and many other provide a wide array of different styles of accommodation and all of these are right on the beach front. The esplanade region also has great restaurants and cafes to choose from and the towering paperbark trees provide a distinctly Australian atmosphere. The best locations to stay in are where there is plenty of quality beachfront accommodation. You can choose from a number of resorts here that give you the opportunity to go straight from your resort to the beach without having to cross the road. This is great if you are holidaying with kids.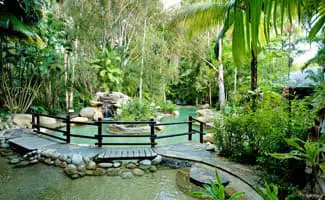 Clifton Beach, Machans beach, and Yorkeys Knob also have their share of great new resorts. At the very northern end of this coastal strip is Ellis beach, and it has one of the most beautiful tropical beaches imaginable, with waving coconut palms lining the foreshore. All are also within easy driving distance of Port Douglas, to the north along on of Australia's most spectacular coastal highways.
If you are coming to the Cairns region for your next holiday try visiting the Cairns beaches region and experience the great accommodation there.