Hotel, Resort and apartment accommodation in North Queensland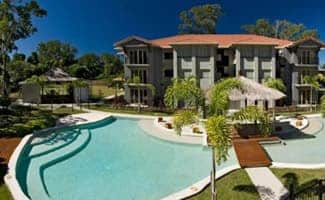 Accommodation in North Queensland comes in a range of superior hotels, apartments and resorts in some of Australia's most sought after resort towns. Cairns is the Capital of North Queensland as far as tourism is concerned and the satellite regions including Port Douglas, Palm Cove and the Cairns northern beaches, Mission beach and Townsville all have a supply of wonderful accommodation.
Cairns is the largest and has the most accommodation. The main city CBD and the estuary where tours to the Great Barrier Reef leave from, is full of fantastic international hotels, apartment buildings and excellent family resorts. This region is complete with a choice of great dining options as well. The Cairns northern beaches accommodation strip that include Trinity Beach and Palm Cove Beach are both home to many oceanfront resort style complexes and they are very popular as a tourist destination in their own right.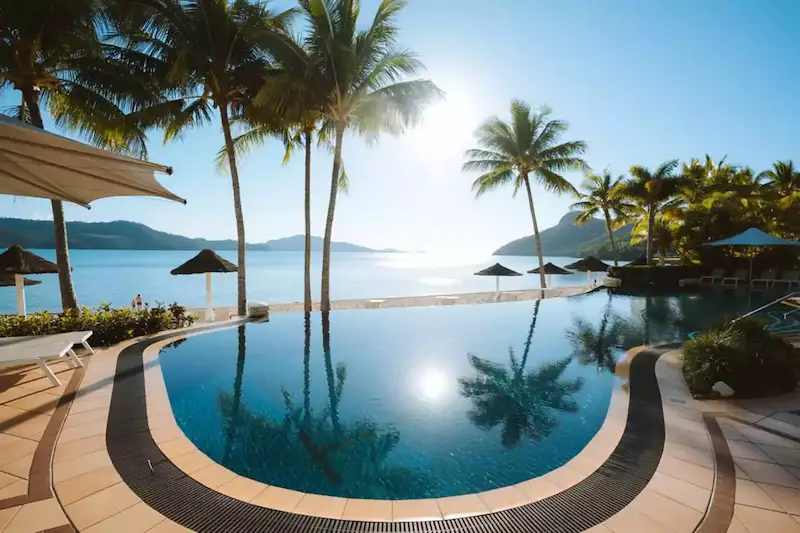 Port Douglas lies about one hours drive north of Palm Cove via a sensational oceanfront drive that constantly shows panoramic views over the Coral Sea. Port Douglas is a luxury tropical destination with a fantastic village like atmosphere. The marina has a constant flow of tour and cruise vessels going to and from the Great Barrier Reef and the town is a maze of top of the range resorts and hotels. Port Douglas is a great jumping off point for the Daintree Rainforest to the north. In the Cairns and Port Douglas hinterland there is some superb accommodation located in the rainforests of both the Atherton Tableland and the Daintree.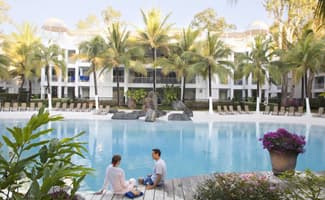 South of Cairns is the beautiful seaside town of Mission Beach which, once again, is home to some delightful resort style accommodation. Townsville is the largest city in North Queensland and is the commercial capital. Over the last few years new accommodation is attracting an ever increasing number of tourists. Offshore, along the North Queensland coast lie a number of island resorts which supply some of Australia's best resort style accommodation. Dunk Island is a fantastic family resort. Bedarra Island, Orpheus Island, Green Island and Lizard Island all have five star resorts and cater for the top end of the accommodation market.
In this website you will find full information on a huge range of North Queensland hotel and resort accommodation.