Outback & Mount Isa Accommodation
Accommodation in Mount Isa is a haven from the heat and dust of the Queensland Outback. A place for an air conditioned room, a great steak and a cold beer after a hard days work or play. Mt Isa is located in the north western corner of Queensland's great outback not far from the Northern Territory border and is famous as one of Australia's great mining towns. This is a prosperous country city built around the profits from the huge mines in the region. The surrounding country is rugged with outcroppings of rock all around and the desert air is clear and dry. Mount Isa can be accessed by air through Quantaslink or by coach. It lies on the Barkly Highway which is the main highway to the Northern Territory and consequently is visited by many travellers on the way around Australia.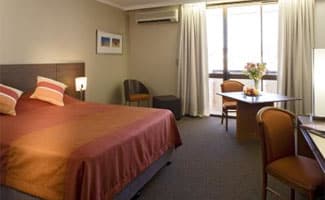 There are two main accommodation houses in Mount Isa. They are The Outback Hotel and The Burke and Wills Hotel. Both are located in the centre of the city and close to everything. It is close to the mine where you can do a tour of the workings and also the museum which is full of local antiquities and history. Mt Isa is a great place to base yourself for a few days to explore the local outback and share the ambience of this bustling country city.
It is always wise to book ahead when visiting The Isa or travelling the queensland outback, as accommodation can fill up quickly and it's a long drive to the next town where there may be no accommodation at all!