Toowoomba Accommodation
Approximately 130kms west of Brisbane, Toowoomba sits on the rim of The Great Dividing Range. Here you can find outstanding accommodation, attractions, shopping galore and fabulous dining options to suit all tastes and budgets. Toowoomba is known as the garden city and most of the accommodation in the town has a superb garden setting. Most of the accommodation on offer is in motel style properties and there are dozens of these at all levels to choose from. Brisbane is located about one hours drive east from Toowoomba and down the range.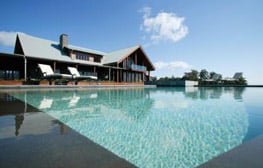 Toowoomba really is one of the most beautiful cities in Queensland
With so many amazing accommodation properties to choose from the three that stand out above the rest are the luxury rooms at the Peppers Hidden Vale Resort, as well as the luxury 5 star Peppers Spicer's Peak Lodge at Maryvale and the Toowoomba Motel that is so perfectly located for you to enjoy all that Toowoomba has to offer its visitors.