Booking information for Whitsundays Holiday Accommodation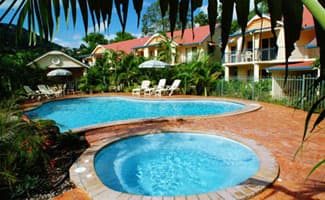 The Whitsundaysarea of Queensland is renowned for the quality of the accommodation that is available there. The region covers the wonderful Whitsunday Islands with their fabulous resorts as well as the holiday capital of the area, Airlie Beach, with its Mediterranean style resorts and the miriad of sailing and boating holidays and adventures that are available. The Great Barrier Reef is also nearby and there are many snorkeling, diving and sight seeing tours to enjoy. The area can be accessed by air through the Whitsunday airport at Proserpine or the Great Barrier Reef airport in the centre of the Whitsunday passage is on Hamilton Island. Fantasea Cruises operate throughout the islands and reef to provide a multitude of transfers and sight seeing cruises. Mackay also is accessible by air and provides a further option to access the area.
The area is most famous for the superb island resorts which provide the bulk of the Whitsundays accommodation that is available. One of the worlds leading island resorts known as Hayman Island is part of this fantastic region. Here you will find a holiday to suit the most fastidious person and you can enjoy absolute luxury in superb tropical surroundings. Peppers Palm Bay on Long island also caters to the luxury market. Daydream Island Resort is famous as a tropical getaway to luxuriate in personal pampering and the health spa is second to none. Hamilton Island is a great family holiday retreat with terrific facilities including super swimming pools, magnificent golf course, restaurants and the like.
Brampton Island resort, Long Island resort on Long Island and South Molle Island all cater to the family market and complete the range of island resorts available for you selection in this wonderful area. You Should also consider cruising this area in your own bareboat charter as these provide wonderful holiday accommodation and the most relaxing holiday ever. Companies like Sunsail, Queensland Yacht Charters and Whitsundays Rent-A-Yacht have a huge selection of vessels to choose from. Fantasea Cruise also operates its famous reef sleep holiday option where you can overnight right on the Reef itself
The mainland holiday centre of the Whitsundays is the town of Airlie Beach there is a wonderful selection of quality Whitsundays accommodation for your consideration. Properties such as Portside, Boathaven Spa resort, Whitsunday Vista Resort, Watersedge Resort, Coral Sea resort, Peninsular Airlie Beach, Toscana resort, Pinnacles Resort & Spa and Sea star apartments provide a mind boggleing range to choose from. From Able Point marina there is also a wide range of sailing holidays to choose from with companies like Barefoot Cruises and Oz Adventure Sailing offering some of the most beautiful boats in the country for your enjoyment.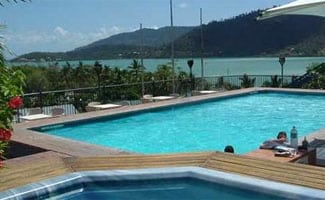 These fully accommodated sailing holidays offer a real alternative to traditional land based resorts. Cruising in the Whitsunday Islands on either a fully crewed charter boat or a bareboat will provide one of the most relaxing holiday escapes in Australia. Both will provide luxury Whitsundays accommodation.
In this website you will find a plethora of information on island accommodation and local regional specials. Should you wish to speak with one of our helpful consultants you can phone from within Australia on our freecall number of 1800 815 378 or from overseas on +61 7 4128 6607, or you can drop us a quick email.