Brisbane Apartments, - Units - Town House - Condominium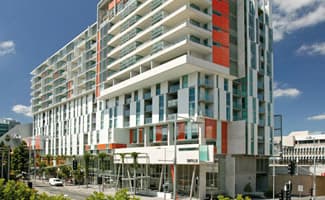 Brisbane apartments are available to suit all requirements. There is a terrific range of properties to choose from. Luxury apartment and five star hotel accommodation is located all over the Brisbane area and can be found close to the city centre, Southbank, Suncorp stadium, the airport and many other sought after locations. In the city of Brisbane there are a number of properties to choose from. On the Brisbane River you will find the Oaks North Quay, which is also located within walking distance from Suncorp Stadium, so when the state of origin football is on this is the ideal location. Also on the river but at Kangaroo point is Dockside apartments. The city is readily accessible over the Story Bridge or by a short ferry ride.
At Westend, Central apartments operate a great property. They also operate Cosmo on Park Rd, Hillcrest apartments and Central apartments all close to the city area. In the City itself is a brand new property called the Oaks Lexicon apartments. This property is extremely popular and needs to be booked well in advance.
There are also a number of all apartment hotels in the Brisbane area. Quay West suites cater to the upper end of the market and are located within walking distance of the Brisbane CBD and overlook the botanical Gardens.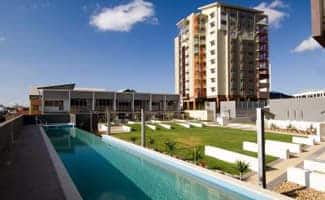 This property leaves nothing to be desired and you will enjoy a stay experiencing the best service possible. The Sebel Suites is another CBD apartment hotel and it also caters to the five star end of the market. Sebel is known for its quality of its holiday accommodation and service.
In this website you will also find information on all the best local accommodation & apartment specials and packages. Either email your requests to us or call one of our helpful consultants on our freecall number 1800 815 378.
Apartment Options in Brisbane: