Brisbane Whale Watching
Whale Watching off the coast of Brisbane has been a successful industry, and tours have been operating for many years. There are a number of Brisbane whale watching charter companies based in the city, each with their own designated fleet. With purpose built charter boats, they guarantee the best vantage point when it comes to viewing the whales as they make their annual trip.
Moreton Bay Whale Watching from Brisbane - To see these giants of the sea is an awe inspiring experience. Cruise into Moreton Bay, where guests will possibly see turtles and stingrays as you seek out the mighty Humpback Whales.
Brisbane Whale Watching - Just 30 minutes north of Brisbane, on the Redcliffe Peninsula, is the luxury whale watching vessel so you don't have to travel hundreds of kilometres to enjoy this natural wonder.
The beauty of Brisbane whale watching is that you don't have to venture too far off shore to be right on top of the humpback whales.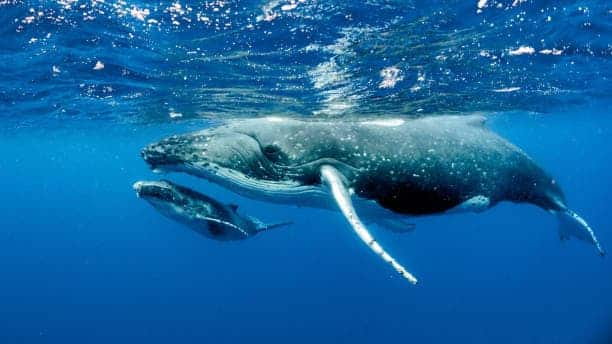 Whale Watch Options from Brisbane: