Broadbeach - Tourism & Holidays - Travel & Vacations
Broadbeach is just one of the spectacular beachfront suburbs of the famous Gold Coast on the Queensland coastline. Located just north of the New South Wales and Queensland border you can expect a holiday that is full of fine dining, chic cafes, entertaiment, luxury and rejuvenation..... This is exactly what you are after!
From its world class shopping, golden sandy beaches, excellent surfing and swimming conditions, patrolled beaches, nieghbouring theme parks, fine dining and amazing Broadbeach holiday apartments and resorts, you can have a vacation with the lot. Lining the streets of Broadbeach are beautiful boutiques, shopping malls and various retail outlets all offering international designer labels that will leave you gob smacked. Wander the streets and make a day of the many shopping experiences to be had and then when you have out shopped Broadbeach, you can move onto Surfers Paradise and then onto the very popular Pacific Fair where you will find literally hundreds options to give the old bank account a great work out. Some of the most popular choice of places to stay is in Broadbeach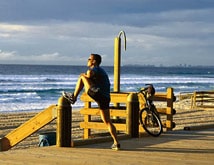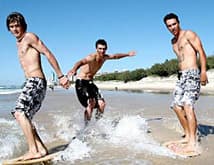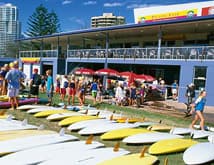 The beaches of Broadbeach and it surrounding suburbs are what draw people to this very desirable destination. With perfect sunny weather all year round, life guards, great surfing waves and safe swimming areas you are sure to have a great holiday that is based around the sun, surf and sand. Competitions are held regularly along the Gold Coast shores at different times throughout the year, so why not time your holiday to witness some of the 'greats' of surfing carve up the waves.
Movie World, DreamWorld, SeaWorld and Wet 'n' Wild are the biggest attractions that the Gold Coast has. The whole family can enjoy as much time as you wish to riding the numerous thrilling rides, seeing dolphin shows, swimming with the dolphins, witnessing spectacular water tricks and just having a great day out with the whole crew. Ride the roller coasters, whip down the sides of mountains and scare yourself on spooky rides..... It is great for all ages!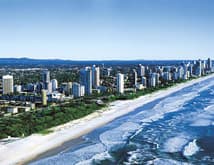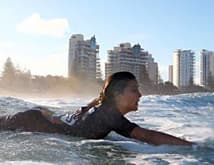 As you can imagine, when you holiday in Broadbeach you will be treated to taste sensations where ever you look. Around every corner you turn there is a different taste of the world and something different to tempt your taste buds. From the land to the ocean there is a mouth watering meal that is prepared by award winning international chefs every day. Enjoy water views with your meal or perhaps you would like to look out onto commanding views of the Gold Coast Hinterland.... The choice is yours!
So from a local accommodation list of every kind, from hotels, motels, resorts and apartments through to an array of tours and rental option for you to embark on to experience this outstanding location, you are sure to have a holiday that you will always remember.
So call us today and speak with any of our staff members who are always willing to answer any questions that you may have regarding Broadbeach and it amazing attractions.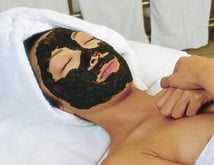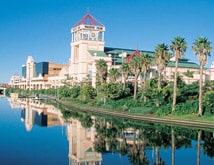 Important Travel Information: