Cooktown Fishing Charters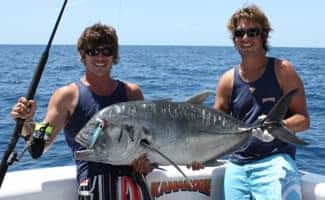 The fishing in Cooktown on the tip of Queensland is a place the many avid fisherman come to every year to enjoy the outstanding fishing that this town provides. From simply fishing from the wharf to embarking on a fishing charter of a life time, you are always guaranteed to a great time!
Take your pick from a variety of fishing charters such as fishing on rivers, reefs, estuaries or on headlands and around the islands of Cooktown. No matter how old you are, everyone is always invited on an adventure that they will never forget!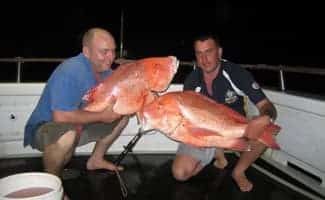 Cooktown is renowned for the local inhabitants that call this place home, so it is very common to across crocodiles as you are cruising along the waters! So once a fish latches on to your line, it is suggested that you reel it in, or you may lose that catch of the day!
From half day trips through to hiring your own luxury vessel to cruise around at your own speed, there are many options of fishing charters in Cooktown.
There are plenty of tour operators that base themselves in Cooktown for you to book onto all throughout the year, depending on the weather. And with all of your bait, tackle, rods and reels being supplies all you need to do is just show up for a day you will never forget. The staff on all of the boats are well equipped with years of local knowledge so you will taken to all of the great spots where you are sure to be reeling in catch after catch, all day long!
Cooktown is regarded as a place where the rainforest meets the reef, so not only can you be treated to some of Australia's finest fishing charters, but you can also be captivated by the lush tropical National Parks, gardens and pristine beaches all for you to enjoy. As well as that you can also treat yourself to the shopping, dining and other interest attractions that this fascinating and historical town holds in its clutches.
So why don't you call us today to enquire more about the outstanding fishing charters that you can embark on while you are in Cooktown.... it will be an adventure to remember forever!