Coolangatta Apartments - Units - Town House - Condominium
The apartments available in Coolangatta are extemly popular for family accommodation. Not only are they located close to the fantastic beaches and waterways of the Coolangatta, Tweed Heads region, but apartment style resorts make op the bulk of the leading places to stay that are available. The main esplanade region in Coolangatta is the most sought after area. here you will find a range of great resorts that have apartment style accommodation. The great thing about apartments for a family holiday is that they are self contaned which allows families to keep their budgets under control by preparing their own meals. Apartments in one, two and three bedroom configurations are available in the region.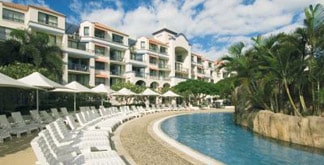 Coolangatta apartments book out quickly due to the growing popularity of the resorts in the area, and it is becoming more of a prominent holiday destination. So it would be wise to book as soon as possible to ensure you get what you are looking for. Whatever you are looking for in Coolangatta Apartments, there is sure to be at least one that will cater to your every need, making your Coolangatta holiday a thoroughly enjoyable one.
Apartments at Coolangatta: