Daintree & Cape Tribulation Resorts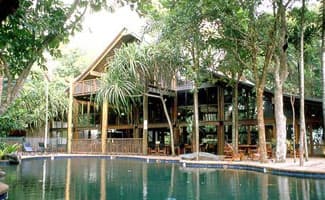 If you are looking to really pamper yourself for your long awaited holiday to the Daintree and Cape Tribulation, why don't you book a luxury room at one of the beautiful resorts within the area. You will be pampered and have every whim catered to as you worries disappear and you immerse yourself in peacefulness and tranquillity.
Enjoy the spectacular coastal scenery of one of Australia's greatest drives. Then from Port Douglas you will make your way to the Daintree which is approximately another hour in total of driving.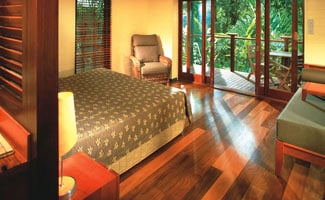 Within the Daintree and Cape Tribulation region there are three outstanding resorts and lodges that you can book into that will be perfectly suited to all types of holidays. From families, couples, backpackers and business people alike, will be more than comfortable when you stay at either one of these amazing establishments.
If you are interested in booking into one of the luxury resorts when you are holidaying in the beautiful Daintree and Cape Tribulation region please give us a call so that we can make all of the necessary arrangements for you.
Daintree / Cape Tribulation Resort Options: