Fraser Coast Activities & Attractions
Holiday activities on the Fraser Coast are plentiful and will give you the opportunity to do something different every day if that is your desire. This entire region is a holiday makers paradise as there is more to see and do here than in virtually any other region along the Queensland coast. Hervey Bay is the main arrival point if you are coming by air and the Fraser coast airport has regular flights from Brisbane and direct flights in from Sydney. When you arrive in Hervey Bay you will find excellent local accommodation from which you can venture out to try all the local activities.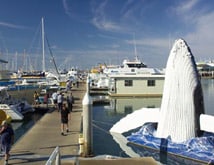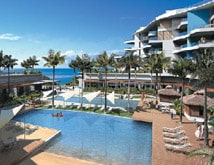 Any hot day in Hervey Bay is a great day for the beach or a trip to the new Wet Side water park that has recently been completed. This water park has everything including a wave pool. The beach is great for wind and kite surfing, swimming and fishing. The Urangan Pier has had a full restoration and you can walk out close to a kilometre to the end where you can fish in deep water. When the humpback whales migrate up the east coast of Australia, thousands of them call into Hervey Bay for a break and the Hervey Bay whale watching fleet is ready to take you out to greet them. This is the only place in the world where you can go whale watching in calm water, so don't miss out. Fishing charters are also a popular activity to catch a decent fish for dinner.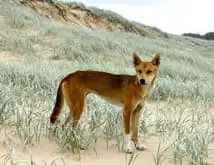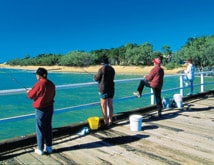 The Fraser Coast is dominated by Fraser Island. This magnificent region is the largest sand island in the world and tours are available from both Hervey Bay and Rainbow Beach. You can take a day tour, spend a few days at one of the local resorts or take an extended two or three day tour. Camping is also allowed on Fraser Island however you will need a four wheel drive vehicle as there are no made roads on the island. The Island can be accessed via a vehicular barge from either the northern end or the southern end. Rainbow Beach is the main town at the islands southern end and this is a great tourist town in its own right. Activities here include surfing, fishing, golf and horse riding.
As you can see, the Fraser Coast is an ideal place to visit if you are looking for plenty of activities to keep the family occupied.