Green Island - Holidays - Vacations - Travel - Tourism - Great Barrier Reef
Green Island, on Australia's Great Barrier Reef, presents a special opportunity to be able to stay in a five star luxury resort, on a real coral cay that is part of the actual reef system itself. This means that when you step out of your hotel room, you are standing in part of the living reef environment. When you walk along the beach you can encounter a colony of nesting seabirds or a nesting turtle. When you step from the beach into the clear water, you are immediately snorkelling on the living reef itself. This is an opportunity that few island and reef lovers can resist.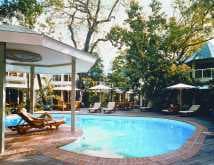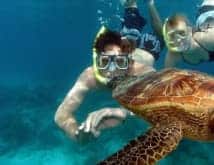 Green Island Resort lies on laditude 17 degrees south, which places it in the heart of the tropical region, near Cairns in north Queensland. Cairns is one of Australia's most important tourist destinations and is visited by millions of tourists who want to interact with the Great Barrier Reef itself. What better way to do this, than to take the ferry from Cairns and stay on Green Island and be right in the middle of all the reef action. From the very early days of reef tourism, Green Island has played a leading role. It is the home of Australia's first underwater observatory which you can still enjoy today. Tens of thousands of day trippers have visited Green Island over the years and daily ferry services can be taken from the Cairns marina. You can spend a day or a week enjoying the spectacular local reefs and its inhabitants either by snorkelling, scuba diving or in a glass bottom boat.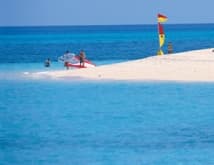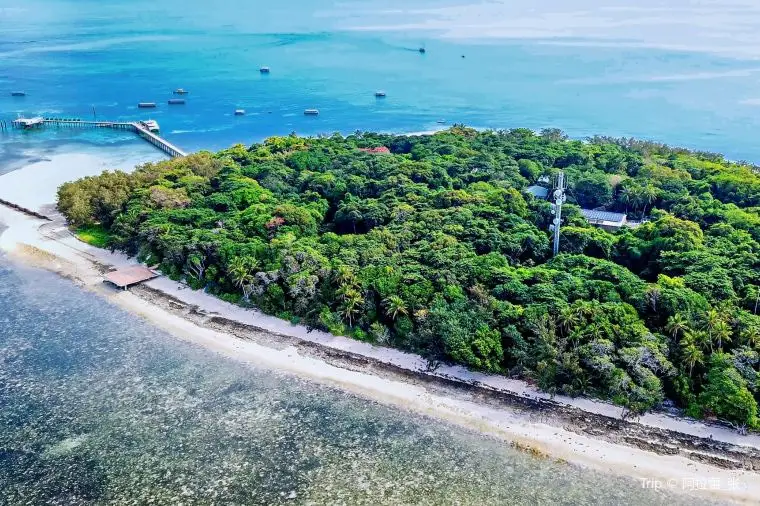 The resort on Green Island meets the highest standards in both ecological sustainability and in the provision of luxury accommodation and surroundings. Guest numbers are strictly limited to reduce the impact of tourism on the surroundings and the resort itself provides a five star experience. The resort has only 46 luxury suites. The island itself covers and area of around 15 hectares. It is completely surrounded by beach with a central forested region and it takes about an hour to circumnavigate at a leisurely pace. It is an important seabird rookery and there are usually many pairs of birds and several species found here. Green and Hawksbill turtles also breed here and you can often see them coming to the beach to lay their eggs or the baby hatchlings rushing down the beach to the water.
The local weather around Green Island depends on the season. As it lies in the tropics, the wet season is humid and wet. The dry season extends between April and November and this is the best time to visit as the temperature and humidity are both at pleasant levels. If you want to see the Great Barrier Reef when you visit Australia, a stay on Green Island is the ideal way to incorporate this into your travel itinerary.
Another great island holiday destination