Long Island resort Australia - Holidays - vacations - Travel & Tourism
Long Island is one of the most beautiful Whitsunday Islands. The Island is a national park with 20 kilometres of wonderful walking trails that will take you to many superb beauty spots around the island. The island has areas of beautiful rain forest as well as secluded bays and beaches.
In the past, there have been up to three resorts operating on the island but the pressures on domestic tourism though the GFC has seen these numbers drop to one. Long Island resort is the last remaining and it lies on one of the best beaches on any of the resort islands in the Whitsundays. Long Island resort caters for the more budget end of the market with a three star resort and a backpacker lodge. it is a good place for families with kids as meals are included in the tariffs.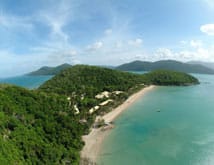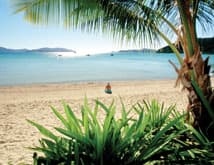 Paradise Bay, located at the southern end of Long Island is inaccessible to day visitors and it caters for a maximum of twenty guests only. Please note that as of early 2012, Paradise Bay resort and Peppers Palm Bay resort are in recievership and closed until new operators can be found.
Palm and Happy Bay are the nearest safe anchorages to Shute Harbour and therefore a popular spot for yachties.
Guests can get to Long Island by ferry from Hamilton Island, Shute harbour or Able Point marina in Airlie beach.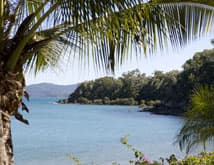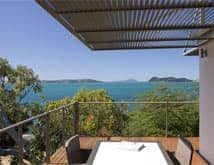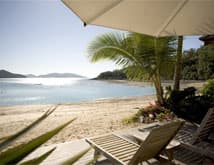 Important Travel Information: