Mackay Apartments - Units - Town House - Condominium
Mackay Apartments are a perfect base for your Whitsunday holiday. Many boast fabulous views overlooking the beach or the boat harbour where guests can also spend a day relaxing by one of the pools onsite.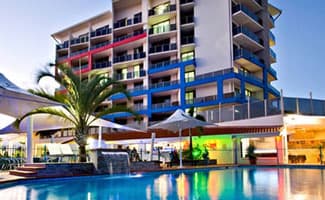 Mackay can be a dificult place to book as demand here is always very high so if you are planning a holiday in Mackay lodgings you should be aware that apartments here book out quickly, and the area is becoming a leading holiday destination on The Queensland Coast. So it is advisable to book as soon as possible to ensure you get what you are looking for. Whatever you are looking for in Mackay Apartments, there is sure to be at least one that will cater to your every need, making your Mackay holiday a thoroughly enjoyable one.