Main Beach Holidays with Kids
Main Beach could possibly be the best Gold Coast destination for a holiday with kids. Main Beach is the home of one of the Gold Coasts best surfing beaches as well as having the Southport Broadwater on its doorstep, so it is close to some of the most popular holiday activities in the region. It is also walking distance to Surfers Paradise and all of the attractions that Surfers has to offer for kids entertainment. The best local places to stay are generally very suitable for families as it mostly consists of apartment style resorts that are self catering and this style of accommodation is really convenient for a family with kids. The best holiday accommodation in the region is that which is closest to the beachfront or the Broadwater. Seaworld Resort is part of the Seaworld theme park complex and it is the ideal location for a family with kids to stay. Accommodation specials and packages including entry into the park are almost always available.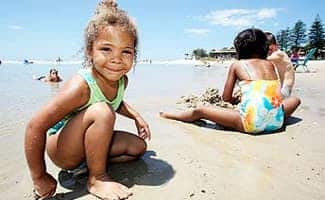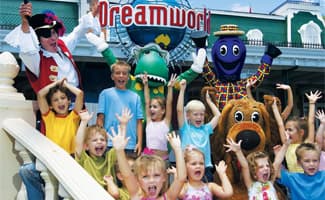 The Theme park includes an adventure park with sensational rides as well as a water park with slides and rides. The Seaworld marine park includes shark, dolphin and seal displays as well as an aquarium that is world standard. The Seaworld complex will keep your kids occupied for days. Shuttle bus services to the other Gold Coast theme parks like Dreamworld and Movie World are also available from Main Beach. Paradise Resort Gold Coast, on Ferny Avenue, lies on the Surfers Paradise, Main Beach boundary and it caters exclusively for families on holiday with kids. It has fantastic swimming pools and plenty of kids activities. The resort is set on five acres and has specialised family accommodation. Other Main Beach accommodation that is great for kids includes Breakfree Maldives resort and Xanadu resort which is just across the road from the beach. If you are planning a family holiday with the kids, Main Beach is a great destination.