Mission Beach Luxury Accommodation - Five 5 Star Boutique Accommodation - Mission Beach Luxe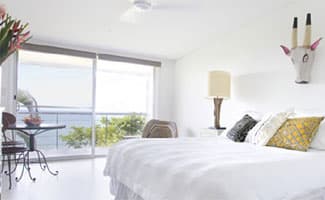 Mission Beach has a unique supply of luxury accommodation. Because it is surrounded by rainforest and a chain of islands you can choose from an excellent selection of different types of luxe and very special resorts. On the mainland, at the southern end of Mission beach is the beautiful Elandra resort. It is situated on the top of a hill overlooking the ocean and Bedarra and Dunk Islands. The view from the reception area, bar and restaurant is absolutely spectacular and all the individual accommodation units are situated on the hillside overlooking the same view.
Along the beach frontage there is also a choice of other apartments and holiday houses that fall into the luxury accommodation category. Just offshore, the number one island destination has a reputation for being one of the worlds most luxurious resorts and has a history of attracting members of the Hoi Polloi from around the world to its sensational charms. Many of the worlds rich and famous a regular guests as the can find a hide away here where they can enjoy total privacy away from the prying eyes and cameras of the paparazzi. Dunk Island is another fabulous island also has a beautiful selection of luxury accommodation and both islands can be accessed from Mission beach.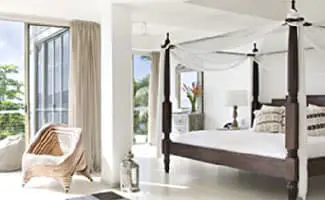 Further to the south at Cardwell you will find the new Port Hinchinbrook development where you will find plenty of luxury holiday destinations or you can even hire a luxe bare boat for a short holiday among the spectacular waterways of the Hinchinbrook island region. Hinchinbrook Island also has a resort on the beachfront on the ocean side with fantastic accommodation in individual bures set on the rocky hillside overlooking the beach. The architecture is unique though there are a lot of steps to negotiate.
All things taken into account, the Mission Beach region has some of the best luxury accommodation you could possibly want.