Mooloolaba Activities & Attractions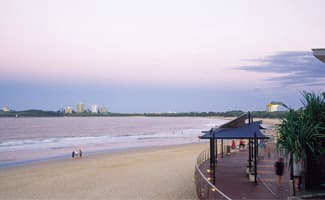 In Mooloolaba there are dozens of activities to entertain the family when you are on holidays. The Sunshine Coast is one of Queensland's most sought after holiday destinations and Mooloolaba is one of its most popular tourist destinations. First and foremost, Mooloolaba is a beachfront holiday destination. It is famous among the surfing and sailing fraternity and the aquatic sports that are available here are second to none. The surf break along Point Cartwright and the sea wall at the entrance to the Mooloolah River is very popular as is the main Mooloolaba beach itself. The yacht club has a protected position in the river and yacht races out onto the ocean are common. Jet skiing is also a popular pastime at Mooloolaba.
Many tours are available from Mooloolaba. The local attractions and activities include Australia Zoo which is located at Beerwah and within easy reach. Underwater World is located on the Mooloolah River and is within walking distance of most Mooloolaba accommodation. It is one of Australia's premier aquariums with dozens of beautiful displays and the kids will love it. Tours into the local hinterland and the Blackall Ranges take you to see some of Australia's most beautiful and scenic countryside.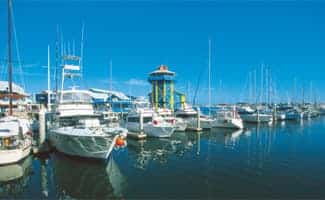 Mooloolaba has great shopping and dining options. The esplanade along the beachfront has an extensive accommodation resorts and al fresco dining area with dozens of beautiful restaurants and cafes located in a sensational holiday atmosphere. At nearby Kawana there is an extensive shopping plaza which is comprehensive in the types of shopping available.
There will always be plenty to do and see when looking for holiday activities in Mooloolaba.