Palm Cove Accommodation Packages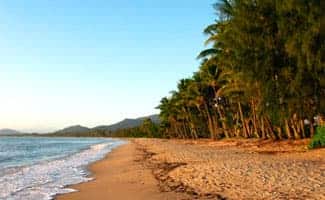 Welcome to our website! Here you will find all you need to know to make your trip memorable. We give you the latest in Palm Cove holiday packages and include important information on tours, auto rentals, boat charters and more. You will find special offers and bargain buys on a wide range of attractions including packages for accommodation from a variety of providers including fantastic specials atSea Temple Palm Cove. Offers are available in all ranges of accommodation - Hotels and Motels, Resorts and Holiday Apartments, as well as a number of tour packages, day trips and wedding information.
Palm Cove is abundant in natural beauty, rich history and a vast array of activities and sightseeing. This website is designed to deliver all of the best deals, specials and accommodation packages so be sure to bookmark this website and check back regularly as we frequently add new offers. Specials are snatched up very quickly so if you see something you like – grab it before you miss out! Every traveller is looking for holiday deals and in Australia this website is the best place to find them.