Queensland Cruises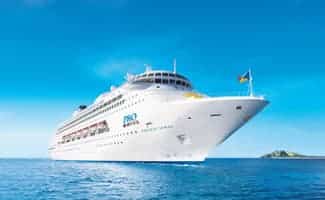 Most of the best cruise ships come to visit Queensland or in many cases, Queensland has developed a cruise industry of its own. The major cruise companies like P&O Cruises and Royal Caribbean Cruises depart some voyages from Brisbane. Orion Expeditions and Princess Cruises both visit Queensland destinations and Coral Sea Cruises also have a Queensland itinerary. The Great Barrier Reef is a huge drawcard for both Australian and international passengers and there is nothing quite like viewing this fantastic attraction from the decks of a modern cruise liner. In this modern day and age when some people are fearful of travelling or simply don't like to fly, the cruise industry provides a viable alternative for a fantastic holiday in a safe environment.
Queensland has many must see attractions that the cruise operators like to include in their itineraries. The islands of the Whitsunday Passage are a real magnet. It is common to see two or three liners anchored near Hamilton Island at any given time and the passengers can take advantage of local tours to places of interest. Also in the Whitsundays are many local cruise companies who run mostly sailing ships through the protected waters of the Whitsunday Passage. Barefoot Cruises offers the Coral Trekker for a Whitsunday journey. Fantasy Cruises and Cruise Whitsundays both do interisland cruises as well as daily trips to the Great Barrier Reef. The islands between Hinchinbrook Island and Cairns are also of special interest to cruise companies. Companies like Captain Cook Cruises and Coral Princess cruises run regular trips through these waters.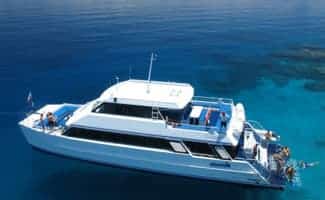 In Far North Queensland there are a number of Cruise options operating out of Cairns and Port Douglas. Quicksilver Cruises operate daily services to the Great Barrier Reef. Captain Cook Cruises also operate special cruise to the waters to the north of Cairns and visit places like Cooktown and Lizard Island. These waters are among the best for diving and these cruises are extremely popular.
If you are considering a cruise for your next holiday then take one that includes Queensland in its itinerary.