Queensland Events
The annual Queensland "whats On this Week" calendar presents an array of events that draw tourists to Queensland, right throughout the year. Events are coordinated throughout the state and every major tourist destination along the Queensland coast have their own events that contribute to the overall mass of events that make Queensland such an impressive tourist drawcard.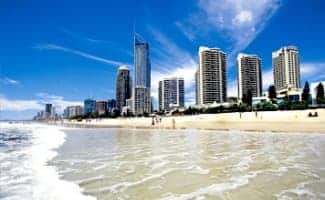 The Gold Coast is Queenslands biggest tourist destination and events here include the Magic Millions horse racing carnival, the Gold Coast marathon and many different surfing carnivals. The Gold Coast now has both Australian Rules and Rugby League sporting teams in the national compatition and home games in both codes draw huge crowds and create an influx of visitors. Similarly, Brisbane also has teams in both codes with similar results. Brisbane is also a venue for one or two of the annual State of Origin football matches between New South Wales and Queensland. The Ecca Or annual agricultural show is also one of the main events onn the Queensland calender. Brisbane and the Gold Coast both play host to many other sporting events including internationally renouned tennis and golf tournaments.
On the Sunshine Coast there are many more well known events. The Australian PGA golf tournment is played annually at the Palmer resort at Coolum. The Sunshine Coast also has its own marathon and surf carnivals and in Noosa there are both Jazz and food and wine festivals that are extremly popular.The Noosa Triathlon is the largest event of its kind in Australia and attracts thousands of athletes every year who come to compete or just be spectators.
As you move north through Queensland you will find many more annual events such as Hamilton Island Race week in the Whitsundays or the Townsville fashion festival, the Hervey Bay whale watching festival and many, many others. No matter what time of the year you decide to visit
Queensland
, you will always find that one of the states great events will provide you with fantastic entertainment.