Queensland Whale Watching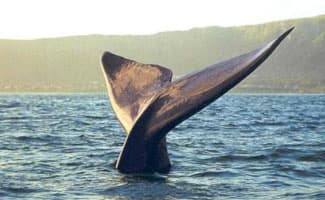 Some of the Queensland Islands are a great place to go whale watching. The southern humpback whale population is making a huge recovery on the east coast of Australia and each year these whales migrate north and then back south travelling very close to the coastline. Around rocky headlands where the coast line protrudes out into the sea the whales come very close to shore and this makes for excellent whale watching. Moreton Island off Brisbane is an excellent example. Cape Moreton itself is a high rocky headland and the whales pass very close. For a number of years now researchers from universities and whale conservation groups have gathered here each year to count the north bound whales in order that they may gain some insight into the size of the population and the rate of growth. Tangalooma resort on Moreton Island also has a regular cruise that will take you onto the open ocean to view these beautiful creatures close up.
On Fraser Island, Indian head is another place where the whales will come close to shore and this is a favorite viewing place for passing whales among the backpacker fraternity. Many backpackers visit Fraser Island to see the rainforest and the lakes and a bit of whale watching is an added bonus. Lady Elliot Island is another place from which whales are frequently viewed. This is a coral atoll right on the Great Barrier Reef and not far from the famous Hervey Bay whale watching area. It is not unknown for divers on the reef to have encounters with passing whales.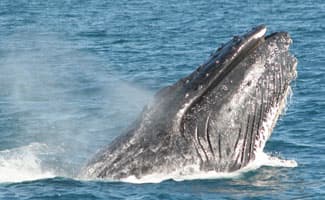 The Whitsunday Islands are another group of islands where whale watching is commonplace. Many of the cruise boats in this region see humpback whales on a daily basis as they swim through the beautiful waters of the Whisunday Passage.
In the far north of Queensland around Lizard Island a new tourist industry has grown up around the annual visits of a group of Minke whales. These whales have become most inquisitive around divers and dive operators now run operations to take you to see these beautiful animals.