Queensland Transfers - Rail - Limousine - Air - Coach - Ferry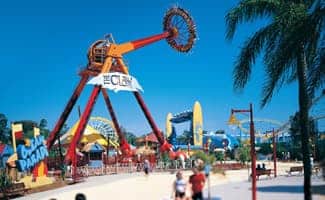 If you are looking for holiday transfers in Queensland then the staff at Australian Travel Wholesalers are fully qualified and experienced to assist you make your travel arrangements. Every destination in Queensland is unique so prior travel arrangements must be made in most areas, first, to get you to your holiday destination, and second to transfer you to the resort of your choice. In places like the Gold Coast, you will need transfers from the airport to your accommodation and then from your accommodation to the theme parks. In the Whitsundays you may need ferry or helicopter transfers to get to your favorite island resort and if you chose to holiday in Port Douglas a limousine transfer from Cairns may be just the thing to kick start your holiday.
In places like the Whitsundays, it is not unusual to need a combination of several types of transfers. Several airlines fly to both Hamilton Island airport or Proserpine airport and a combination of coach and ferry services is often required. So that you always get to where you want to be, on the day you want to get there, it is always wise to have your holiday transfers arranged by someone who is familiar with the region you are going to. There is nothing worse than getting close to your holiday destination, only to find that the transfer arrangements have been mucked up leaving you stranded.
A good knowledge of Queensland Rail - Traveltrain holidays is also required by your travel agent as this organisation has a number of different products.