Sunshine Coast Hinterland Everything
High above the sparkling oceans of the coast, small villages perch along the green ridges of the Sunshine Coast's hinterland. Home to many potters, artists and craft people, this area is a delight to all who visit it. Enticing B&B's, country cottages and other quality places to choose for your accommodation nestle in forests with unbelievable views. Fine restaurants, cafes and boutiques entice people there for a day or a longer stay.
Maleny is a country town with a difference, with cottages, country resorts, wineries, markets and fantastic restaurants. There are stunning views of the Glass House Mountains nearby and fantastic bushwalks through rainforest. Tucked away in the valley is Lake Baroon, where fishing, canoeing, swimming and sailing is often ventured.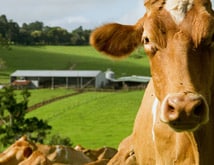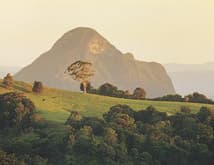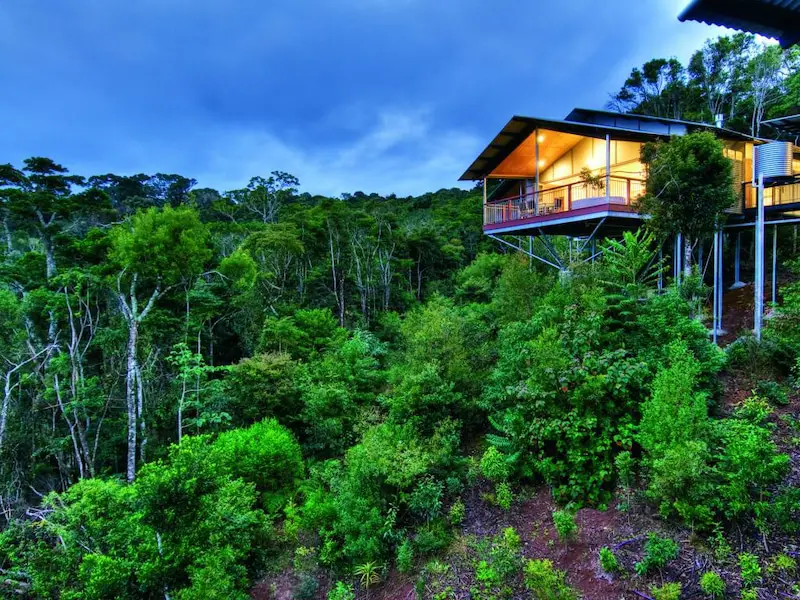 Montville was first settled by fruit growers in 1887. Today it is a mixture of historic sites, village charm, chic cafes and art galleries. Its cool mountain air and array of culture draws people from far and near. Only 75 minutes north of Brisbane and 30 minutes from the Sunshine Coast, Montville is the perfect place for that perfect day or weekend.
Flaxton boasts fine examples of Queenslanders - solid timber houses with spacious verandahs. Kondalilla Falls National Park is located just on the other side of the ridge and the falls plunge 90 metres into a valley of rainforest and are a spectacular sight. The rock pool at the head of the falls is a nice place to cool off on a hot day. Restaurants, guesthouses, gift shops, galleries are all part of this delightful village.
Mapleton is perched on the northernmost point of the Blackall Range and has spectacular views and is the gateway to Mapleton Falls National Park and State Forest. Its famous Lilyponds park has picnic facilities and an abundance of wildlife. Jazz nights are popular at Mapleton and village life draws many people to visit this delightful town.
Local accommodation in the region, has that hint of the Australian bush with tall forests and magnificent mountain scenery, so come and stay in the Sunshine Coast hinterland for a truly relaxing short break and only just over an hours drive from Brisbane.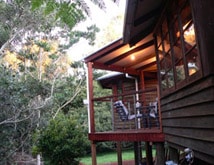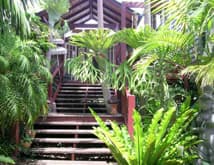 Important Travel Information: