Surfers Paradise Cruises Boat Tours
Surfers Paradise is only a hop, step and a jump from the Southport Broadwater where you can choose from a number of great family cruises. If the kids want to spend a day out fishing or whale watching, there is a cruise that will take them there and best of all a courtesy bus will pick you up from your door and then drop you home again after your cruise is completed.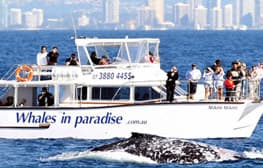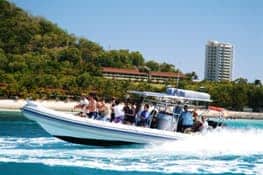 Surfers Paradise cruises operate on the Southport Broadwater in all types of water craft. You can dine out on a floating dinner cruise, Spend the day sailing on a tall ship, go on a gondola cruise or catch your own dinner on a fishing charter. You can even hire a bare boat charter boat and spend a week or so cruising on the magnificent waterways of the Gold Coast. There are so many aquatic options involving cruises on the Gold Coast you will need weeks to experience them all.