Great Barrier Reef Diving and scuba diving holidays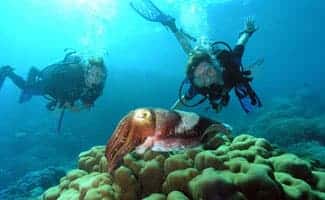 The Great Barrier Reef represents some of the most finest scuba diving adventures you will ever come across in the world. Thousands of people every year make the tour to discovery this pristine place for themselves with its many islands and coral cays but with an area that is so vast it will never be completely explored.
A diving holiday on the Great Barrier Reef will be filled with memorable experiences and exciting adventures that can be had by all ages. Even if you have never dived before you must still jump into the calm blue waters to skim around the top of the coral beds and discover an underwater world that is so amazing it will take your breath away. Cairns diving has a world wide reputation for its diversity and quality.
Queensland is Australia's leading diving destination and from all of the islands that you can stay on within the Great Barrier Reef like Hamilton Island and Lizard Island as well as all of the coastal towns and cities that dot the Queensland coastline, you will have the opportunity to dive below the water level of this remarkable place and see what you can find. From beautiful corals, brightly coloured reef fish and world that is beyond belief, it will create an amazing experience for you to enjoy.
From charters of every kind through to floating pontoons in the middle of the reef system such as ReefWorld, you can try every kind of diving experience there is! ReefWorld is great for all levels from people who have never dived before through to the more experienced. The kids can swim in the safe swimming enclosures or ride the semi-submersible in the care of very professional staff members while you set off to explore the coral gardens that surround you.
Imagine swimming with large gropers or through schools of fish or even coming up close and personal with huge manta rays.... the Great Barrier Reef is home to hundreds of marine species that will not only make this adventure a safe one but it will also be an exciting one as well!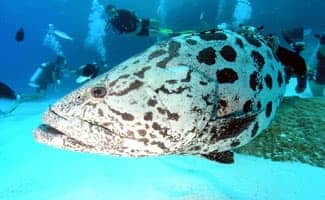 A holiday to Queensland is never complete without a least one day spent out on the beautiful waters that fringe this pristine coastline. So no matter how much time you have to spend, whether it is just for a couple of hours or a few day you can choose from so many outstanding charters that are sure to get your blood pumping.
So stop thinking about and just make the decision to come on a diving expedition on the Great Barrier Reef. Whether you are a family, couple, backpacker or a group of friends there is an adventure just waiting for you. Call us today so that we can begin to arrange all of the necessary arrangements for you.