Whitsunday Bare Boat Charters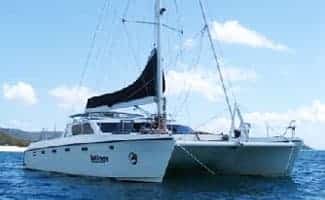 The Whitsunday bare boat yacht charter industry is one of the leaders in the world for a relaxing sailing holiday. There are a number of companies that offer a huge range of yachts and power boats for you to rent and take part in what will be the best holiday that you ever had. The Whitsunday islands and the Whitsunday passage are one of the world's most picturesque venues for a cruising holiday with around 74 islands and lots of quiet beaches, coves and inlets for you to explore. And there are also a number of quality island resorts to visit if you feel like a great café or a really good restaurant meal for a change.
The Whitsundays region is really easy to access with an airport on Hamilton Island and another at Proserpine on the mainland. There are regular flights from Cairns in the north as well as from all the major southern capitals. International visitors will find it rally easy to fit into an Australian schedule. When it comes to choosing a charter company, our staff has lots of experience in booking bare boat holidays. The main companies to choose from are Sunsail which operates from the marina at Hamilton Island, Whitsunday rent a yacht which operates from Shute Harbour and Queensland Yacht Charters that operates from Abel point marina in Airlie beach. Because there is a range of companies to assist you the rates are competitive and all three companies keep a fleet of well maintained up to date boats in their fleets. There are several other companies and during the high season it is really necessary to get your yacht hire or bare boat charter from hamilton Island booked early or you will definitely miss out.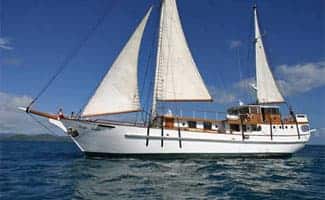 The Airlie beach sailing or bare boat yacht charters industry is now very sophisticated and you can now get of the plane and move straight aboard a fully provisioned and ready to go yacht. The company will provide a comprehensive briefing on the use of your boat and will then put in place safety procedures and radio schedules to make sure that you have a safe and comfortable time while you are aboard. If you are inexperienced these companies will provide qualified assistance to help you become confident with driving and sailing your boat. Travel insurance is essential as adverse weather may mean that you are unable to take the boat out of the harbour but your charter will not be cancelled under these circumstances.
It is really a wise decision to book through an experienced agent such as Australian travel Wholesalers who can arrange all of these things on your behalf. Just remember that this Whitsundays vacation on a bare boat or yacht holiday will be the highlight of all your vacation memories.