Whitsundays Tours
What tour to start with when you are in the Whitsundays!! So many to choose from, all at great prices you just won't know where to start. Whitsunday cruises are excellent for all ages, and with kids always being catered for it a great day out for the whole family.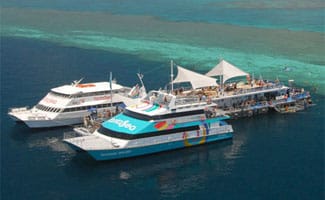 Cruise Whitsundays Run daily trips to the outer great barrier reef to a permanently moored platform, where you can dive or snorkel on the coral. A great buffet lunch is included in the price. they als o run several other tours and inter island transfers. The Whitsunday Islands have many tours which include the most popular of al, the day sailing cruise. many maxi yachts like Ragamuffin provide the opportunity to sail on these beautiful waters, anchor in a quiet cove and go snorkeling or diving.
Cruise the magnificent Whitsundays aboard a luxury yacht and discover the magic of the 74 islands. Secluded anchorages are sprinkled throughout, seldom more than an hour apart. Sandy beaches and crystal clear waters entice exploration of the coral kingdom below. Whitsundays sailing
With so many Whitsunday tours and great activities to take part in, you can easily see why that the Whitsundays is such a visited place by people from all over the world! Come and experience the island living lifestyle for yourself and book yourself and the rest of the crew on a fun filled tour of the Whitsundays.