Whitsunday Cruises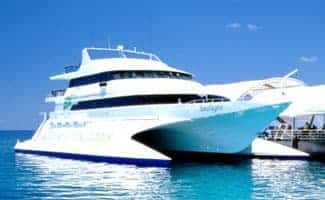 The thought of Whitsunday cruises conjures up images in the mind of idyllic islands, warm breezes and waving coconut palms. Many international and local cruise ships come to these magnificent waters so their customers can enjoy one of the most beautiful waterways in the world. Huge cruise companies like P&O Cruises include the Whitsundays in their cruise profiles because it is such a popular seller.
It's not just the international cruise market that ventures out onto the Whitsunday waters. Local companies provide a myriad different types of boats to provide ferry services to and from the island resorts as well as hundreds of yachts doing day charters which mostly depart from Airlie Beach. A huge three day yacht charter industry carries tens of thousands of backpackers each year who enjoy a sensational holiday among the islands of the Whitsunday passage. These boats range from fast maxi yachts to character filled square riggers from a bygone era. These tours are heavy on diving, snorkelling and partying and are aimed at the younger market.
The main section of the Great Barrier Reef lies just offshore from the Whitsunday Islands and lots of cruises cater for the tens of thousands of visitors that come here every year wanting to take part in this wonderful experience. Almost everyone goes out to the reef either to snorkel or dive on this magnificent attraction.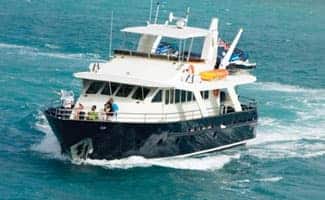 Many people like to be the captain of their own cruise and there is a huge local bare boat charter fleet now operating in the Whitsundays. The calm and protected waters make this one of the world's most popular areas for this type of holiday. Bare Boats are available for charter from Hamilton Island, Shute harbour or Airlie Beach with up to a dozen companies catering for the demand. There is a huge range of boats on offer and choice usually depends on passenger numbers.
If you are thinking of going on a cruise, then the Whitsundays is a fantastic destination.