Australian Camper Van and Motorhome rentals and hire is a fantastic, affordable way to roam free through beautiful Australia. Australia is such a large diverse country with so many different experiences to offer: the tropical rainforests in North Queensland, the unbelievable desert rock formations in the Northern Territory, the magnificent coastal shores of Western Australia, each having their own unique beauty and style.
Just imagine yourself as you take a drive along the Great Ocean Road – with gorgeous rolling mountains to one side, the oceans waves crashing on the shore the other. Or how about the drive through outback Australia, to Ayers Rock and Alice Springs where at sunset it is hard to work out the horizon as the crimson red dirt matches that of the sky. All of Australia's natural wonders are at your finger tips.
You can take control of your own holiday, staying as long or as short as you want. With a camper van you will save on accommodation, tours, and fares. You have the opportunity to take a drive off the "tourist track" and experience the small, friendly towns that may not have been heard of, and see first hand the underlying secrets Australia's Nature has to offer.
There are many companies that offer Camper Van Rental and Hire. The two main companies being Apollo Motorhome Holidays and Kea Campers.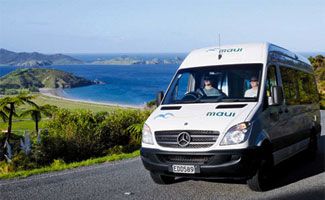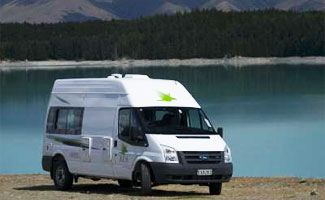 Apollo Motorhome Holidays is a family owned business that has been around since 1985. With rapid growth in the company, Apollo Campers now deal throughout Australia and New Zealand. With all their branches only minutes away from airports or city centers, it makes them easy to find. Their pick up and drop off points are from the 9 following cities; Adelaide, Alice Springs, Brisbane, Broome, Cairns, Darwin, Melbourne, Perth and Sydney. Also note there is no one way fee for rentals 21 days or more. Every Motor home is completely self-contained with camping guides and maps.
In 1995 Kea Campers' boutique campervan rental company was established. Since then Kea has grown to be a multi award winning fleet of up to 1200 luxury campers, motor homes and 4WD campers in Australia and New Zealand. Kea campers are well known and respected for the luxurious innovation design and reliability. Kea has 14 depots across Australia and New Zealand. These including Adelaide, Alice Springs, Brisbane, Broome, Darwin, Melbourne, Perth, Cairns and Sydney, each deport has their own shower and rest room facilities so you can freshen up before you trip.
Britz and Maui are another two Campervan/Motorhome rental companies that have an impressive fleet, from small campers to large Motorhomes.
Britz is the largest campervan rental company in Australia. With the largest number of vehicles as well as the most branches nationwide, Britz Campers offers the perfect product and more options to suit customers self-drive needs and budgets.
Maui build more NEW motorhomes every year than most others have in their fleet. Nothing surpasses Maui on the road. Maui's reputation as the premium motorhome brand in Australia is built on many years of offering superior quality products and services.
Each Company has a large variety of vehicles on offer. They range from 2 berth campervans and motor homes to 6 berth. They also have a large range of 4WD's on offer for the trips "off the beaten track".
Further information on Australian Camper Van rental or hire can be found on our website www.qldtravel.com.au If you would like to speak directly to one of our dedicated staff at Australian Travel Wholesalers do not hesitate to contact us on Free Call 1800 815 378 or international +61 7 4128 6607, or send us an email. We look forward to hearing from you and assisting you with your ideal travel plans.