We at Aussie Trax offer self-drive 4WD's for touring the largest sand island in the world, the magnificent World Heritage Listed Fraser Island.
Drive 90 mile beach, camp in the dunes under the stars by your camp fire, see the dingoes and the amazing bird life, take a walk in the rainforest, take a swim in one of the many freshwater lakes which vary in colour from brown through to green and blue or see the sharks and rays from Indian Head to name a few.
We have been part of this for the past 10 years and are by far the longest-established operators and we also have the widest range of vehicles. A Fraser Island 4WD Adventure is a must do for the adventurous at heart whilst travelling the east coast of Australia and driving yourself is the only way to guarantee you see all the best places on Fraser Island at your own pace.
We comprehensively brief all hirers on all aspects of their trip and supply them with maps and itineraries that can suit anyone's plans. We can also organise accommodation on the island or supply you with a camping package if you wish.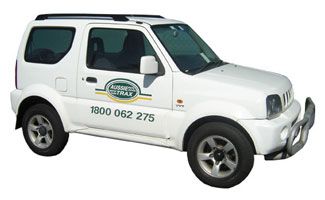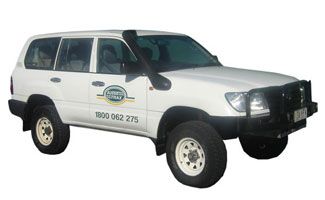 Camping Equipment Supplied:
Tent, roll mats, ice-box, torch, water container, gas cooker, utensils, pots, plates, axe, shovel, groundsheet.
Available on request: table, chairs, gas light, sleeping bags – extra cost applies
Free pick-up and drop off in Hervey Bay.
** Aussie Trax also has 4WD hire at Kingfisher Bay Resort » Click here for information
Choose your own 4X4 Adventure with the following packages:
Valid 01/04/14 – 31/03/15 
 

4X4 Basic Package

4X4 Camping Package

 

prices per person / no of days

prices per person / no of days

No of People

1 Day

2 Day

3 Day

2 Day

3 Day

4 Day

Toyota Landcruiser or Defender Landrover Troop Carrier

1 person

$532

$741

$994

$800

$1062

$1192

 
 
 
 
 
 
 

2 person

$266

$371

$497

$430

$565

$635

 
 
 
 
 
 
 

3 person

$177

$247

$331

$306

$399

$449

 
 
 
 
 
 
 

4 person

$133

$185

$249

$244

$317

$356

 
 
 
 
 
 
 

5 person

$109

$151

$201

$210

$269

$302

 
 
 
 
 
 
 

6 person

$93

$128

$170

$187

$238

$267

 
 
 
 
 
 
 

7 person

$81

$111

$147

$170

$215

$241

 
 
 

Suzuki Jimny

1 person

$466

$587

$763

$646

$831

$928

 
 
 
 
 
 
 

2 person

$233

$294

$382

$353

$450

$503

 
 
 

 

Includes: Car ferry crossing/return, vehicle access permit

Includes: Car ferry crossing/return, vehicle access permit,
camping equipment & permit *4 day package prices – off peak only

 
 
 
 

Cottage Accommodation Package

Dorm Accommodation Package

 

prices per person / no of days

prices per person / no of days

No of People

1 Day

2 Day

3 Day

2 Day

3 Day

4 Day

Toyota Landcruiser or Defender Landrover Troop Carrier

1 person

$906

$1324

$1610

$781

$1074

$1235

 
 
 
 
 
 
 

2 person

$453

$662

$805

$411

$577

$678

 
 
 
 
 
 
 

3 person

$312

$461

$567

$287

$411

$492

 
 
 
 
 
 
 

4 person

$242

$361

$448

$226

$329

$399

 
 
 
 
 
 
 

5 person

$202

$303

$378

$191

$281

$345

 
 
 
 
 
 
 

6 person

$193

$300

$385

$168

$250

$310

 
 
 
 
 
 
 

7 person

$171

$267

$344

$151

$227

$284

 
 
 

Suzuki Jimny

1 person

$752

$1093

$1346

$627

$843

$971

 
 
 
 
 
 
 

2 person

$376

$547

$673

$334

$462

$545

 
 
 

 

Includes: Car ferry crossing/return, vehicle access permit and accommodation in 1 or 2 Bedroom Motel style units
(depending on pax) *4 day package prices – off peak only

Includes: Car ferry crossing/return, vehicle access permit and SHARED DORM style accommodation on Fraser Island
*4 day package prices – off peak only