Cooking Up Memories: How Travel Inspires New Culinary Creations
Traveling opens up a world of possibilities, and not just for sightseeing and cultural exploration.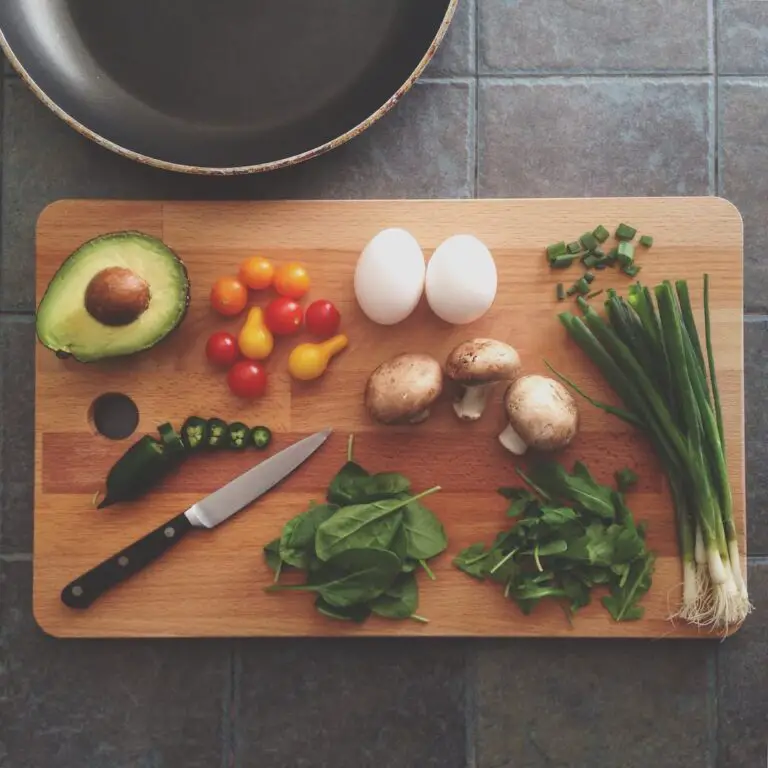 The culinary realm is a treasure trove of inspiration, with each destination offering its own set of unique flavours, ingredients, and cooking techniques. 
One of the most rewarding experiences of travel is bringing back culinary knowledge to incorporate into your own kitchen repertoire. 
In this exploration of how travel inspires new culinary creations, we'll delve into reimagining Focaccia bread, discuss packing essentials to aid your culinary exploits, and look into how travel widens the scope of your ingredient palate.
New Kinds Of Focaccia Bread
Focaccia, that delightfully chewy and flavourful Italian bread, serves as an excellent canvas for experimentation. 
Traditionally topped with olive oil, rosemary, and sea salt, Focaccia can easily adapt to represent the culinary essence of a place you've visited. 
Whether it's the incorporation of exotic spices from a Moroccan market or fruits from a tropical island, this versatile bread invites innovation.
Rosemary Non-Knead Focaccia
The classic rosemary Focaccia gets a simplified twist with a non-knead version creating a culinary novelty. 
While traveling through the countryside of Tuscany, you may have been enamoured by the ubiquitous presence of rosemary. 
The herb grows almost wild there, filling the air with its aromatic richness. Translating this sensory experience into your kitchen is straightforward. 
For a non-knead version, mix your flour, salt, yeast, and water, allowing the mixture to ferment for longer than you would with a traditional recipe. 
The long fermentation not only simplifies the process but also enhances the flavours, yielding a Focaccia that is both aromatic and texturally sublime.
Mediterranean Herb Fusion
If your travels have taken you along the Mediterranean coast—be it Greece, southern France, or Spain—you've likely encountered a wide array of herbs like thyme, oregano, and basil.
Why not integrate this medley into your Focaccia? 
A Mediterranean Herb Fusion Focaccia could feature these herbs along with sun-dried tomatoes and Kalamata olives, melding the various regional flavours into a singular, delicious creation.
Spiced Asian Focaccia
Asia offers a wealth of culinary inspiration, particularly when it comes to spices. 
Imagine a Focaccia sprinkled with a dash of turmeric, a hint of cumin, or even some finely chopped ginger and green onions. 
Such variations draw inspiration from the spice markets of India or the aromatic cuisines of Thailand and Vietnam, adding a unique, personal touch to your bread-making endeavours.
Packing Essentials For Your Culinary Travels
Preparation is key when your travel plans include culinary exploration. 
Unlike typical vacations, where your packing list might consist of clothing and toiletries, a culinary traveler has unique needs.
Specialised Containers
For starters, invest in small, leak-proof containers to collect local spices, herbs, or even olive oils. 
Glass containers with air-tight seals are excellent for preserving the integrity of your collected items.
A Reliable Notebook
A notebook solely dedicated to your culinary discoveries can be a priceless tool. 
Jot down recipes, list unfamiliar ingredients, or sketch the presentation of a particularly inspiring dish. 
This becomes your personalised culinary journal that will serve as a repository of your travel-inspired creativity.
Portable Utensils
A small set of utensils, such as measuring spoons or a portable zester, can be immensely helpful. 
These tools don't take much space but can make a significant difference when you're trying to recreate a dish with precision.
Expanding Your Ingredient Palate
Travel does more than just introduce you to new recipes; it expands your understanding of ingredients.
Exotic Spices
Perhaps you've experienced the deep, rich flavour of saffron in a Persian dish or enjoyed the kick of piri-piri in an African meal. 
These are flavours that you can bring back to reinvent traditional dishes or create something entirely new.
Unusual Produce
Whether it's the tartness of a fruit you tried in a remote village or the peculiar texture of a vegetable from an Asian night market, unique produce can infuse your cooking with unprecedented flair.
Local Dairy And Meats
Tasting fresh, locally sourced dairy or meats during your travels can change your perception of these staple items. 
The distinct flavours often arise from specific local feeding practices or aging techniques, providing yet another layer of inspiration for your culinary experiments.
Final Remarks
In conclusion, travel serves as an enriching catalyst for culinary innovation, inviting you to reimagine classic dishes like Focaccia and expand your ingredient repertoire. 
Whether it's packing specialised containers for exotic spices or keeping a dedicated notebook for culinary insights, each journey equips you with the tools and inspiration to elevate your cooking. 
Thus, as you traverse the world, you're also charting an exciting, flavor-packed map in your very own kitchen.