Thinking Of Camper Van Travelling? Here's Some Top Tips
Traveling in a camper van is a dream come true for many adventure seekers. The freedom to hit the open road, explore new places, and create lasting memories is an unparalleled experience. However, successful camper van travel requires careful planning and consideration. In this article, we'll provide you with a comprehensive guide filled with tips and advice to make your camper van journey safe, enjoyable, and memorable. From choosing the right van to maximizing your space, this guide covers all the essentials.
Choosing the Right Camper Van
The first and most crucial step in planning a camper van trip is choosing the right van for your needs. Whether you're buying or renting, consider the following factors:
Choosing The Right Size
Select a camper van size that suits your group. Smaller vans are nimble and easy to park, but larger ones offer more space. Be sure it has enough sleeping and seating space for your crew. Imagine living in the space and maybe take a trial run to ensure the space is practical for you and anybody that will be living with you in the van.
Amenities
Decide on the level of amenities you want. Some camper vans come fully equipped with kitchens, bathrooms, and even entertainment systems. Consider what features are essential for your comfort. Consider creating a checklist for the different amenities you'll require. This will help to narrow down your options when looking for a van and ensure you get everything you need.
Budget
Set a realistic budget for your camper van adventure. Keep in mind that owning a van might require ongoing maintenance costs, while renting may offer more flexibility. Choose which features of the van you need to prioritise and which you can cut down on in order to help make sure it fits your budget.
Fuel Efficiency
Consider the fuel efficiency of the van. Camper vans vary in petrol mileage, so evaluate your budget and ecological footprint when making a choice. If the worst happens and you break down without fuel, make sure you've got the contact details for a reliable car transportation business to help you out.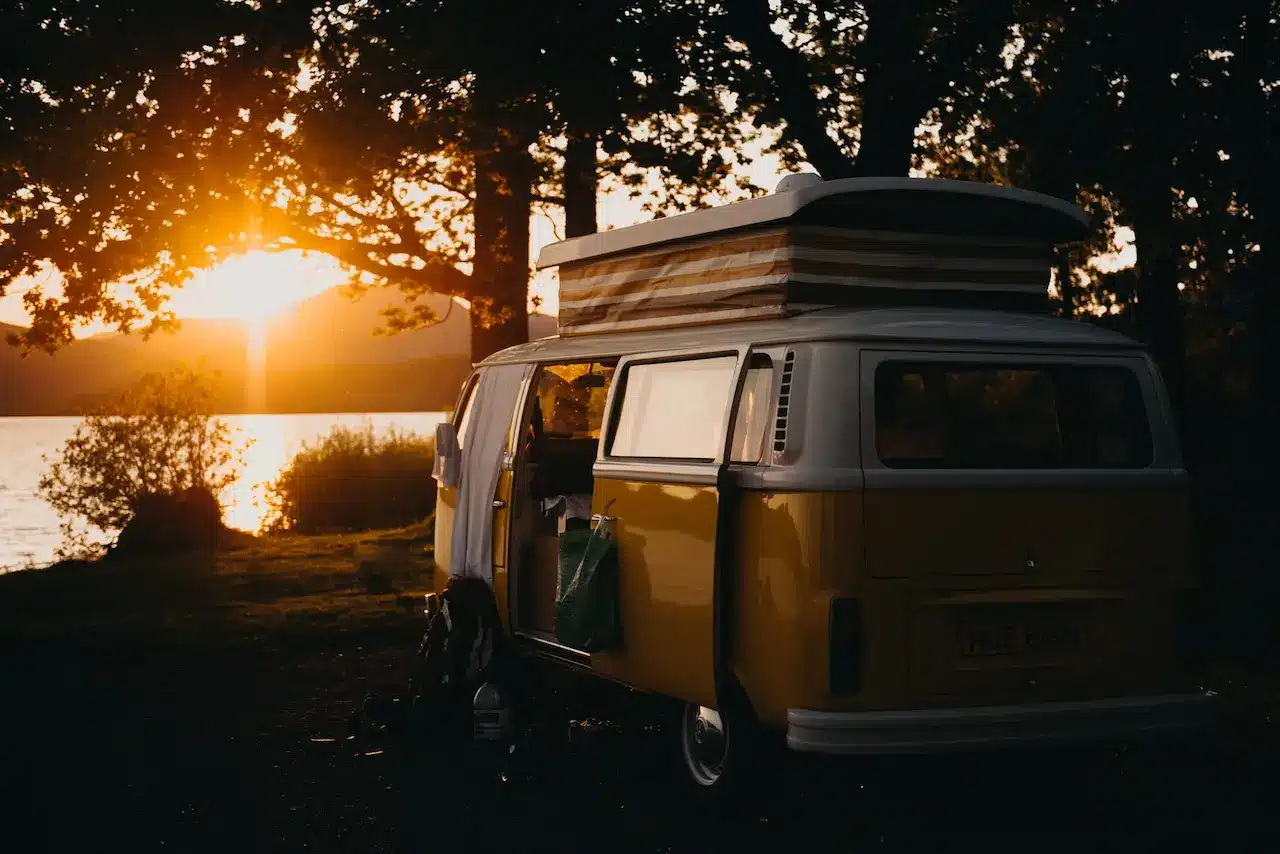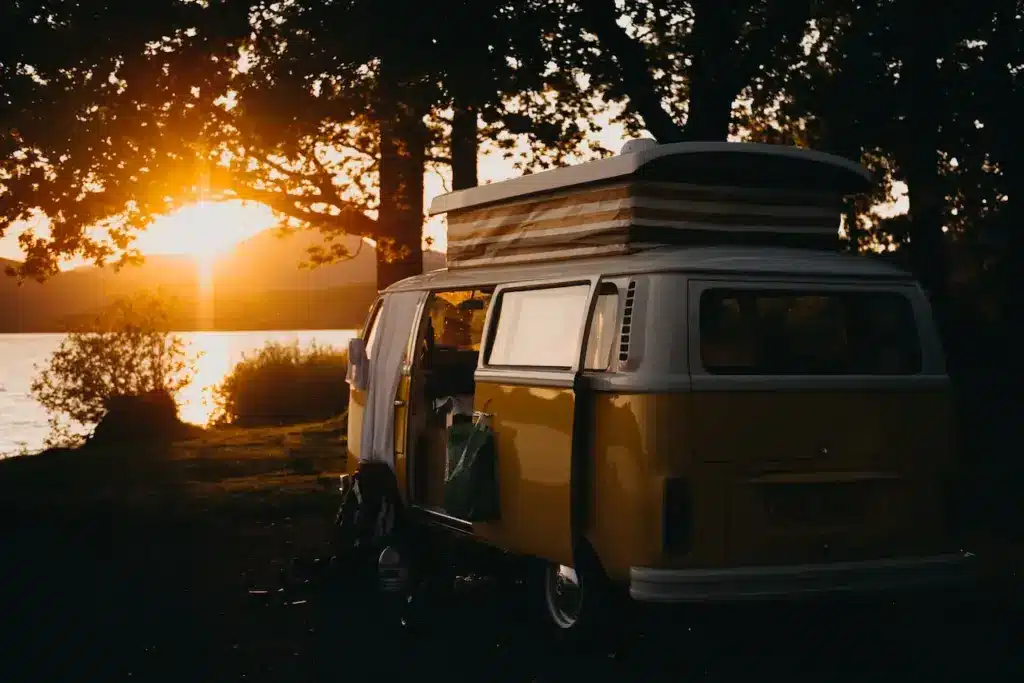 Planning Your Route
Once you have your camper van ready, it's time to plan your route and itinerary. A well-thought-out plan can make the difference between a chaotic and a seamless journey.
Map It Out
Plan your route in advance using maps and navigation apps. Consider the terrain, roads, and attractions along the way. Research campgrounds and free camping spots in the area.
Flexibility Is Key
While planning is important, be flexible. Unexpected discoveries and detours can make your trip more exciting and memorable.
Duration
Decide how long you want to be on the road. This will influence the distance you can cover and the number of stops you can make.
Rest Days
Allocate rest days in your itinerary. Traveling in a van can be tiring, and you'll want some downtime to relax and recharge.
Packing and Organisation
Effective packing and organisation are essential for a smooth camper van journey. Limited space means you must make the most of what you have.
Packing List
Create a comprehensive packing list to ensure you don't forget anything. Don't overpack, but be sure to include essential items like clothing, kitchen supplies, toiletries, and outdoor gear.
Storage Solutions
Invest in storage solutions for your camper van like bins, baskets, and hanging organisers to maximise space. Use storage under seats and overhead compartments for efficient organisation.
Minimize Clutter
Keep your living space tidy. Clutter can make a small space feel even smaller. Regularly clean up and store items away when not in use.
Essential Tools
Carry a toolbox with essential tools for minor repairs and adjustments. It's also a good idea to have a basic first aid kit on hand.
On the Road
Now that you're on the road, here are some tips for making the most of your camper van adventure.
Driving Safely
Camper vans can be larger and heavier than your regular vehicle, so drive carefully. Pay attention to road conditions, and be aware of your van's dimensions.
Parking and Camping
When parking and camping, follow local regulations and guidelines. Many areas have restrictions on where you can park overnight, so do your research.
Water Management
Monitor your water usage, especially if your van has limited tank capacity. Know where you can refill your water supply and plan accordingly.
Waste Disposal
Dispose of waste responsibly. Use designated dump stations for gray and black water, and dispose of trash in proper receptacles.
Safety and Security
Be mindful of your safety and the security of your van. Lock doors when you're not inside, and consider investing in security measures like alarms or steering wheel locks.
Cooking in Your Camper Van
Cooking on the road can save money and provide a sense of comfort. Here are some tips for preparing meals in your camper van.
Campfire Cooking
If you enjoy outdoor cooking, invest in portable grills, stoves, and cookware. Campfires can be a memorable part of the experience.
Stocking Up
Keep your pantry stocked with non-perishable items like pasta, rice, and canned goods. This can save you time and money when you're in remote areas, and ensure you can create different meals in your van.
Fresh Ingredients
Frequent visits to local markets and groceries can provide fresh ingredients for your meals. Try local dishes to immerse yourself in the culture.
Maintenance and Repairs
Regular maintenance and addressing minor issues promptly can prevent major breakdowns on the road.
Routine Checks
Perform routine checks on your van, including oil, tires, and brakes. Keep a log of maintenance to track the van's health.
Know Basic Repairs
Learn basic van repairs like changing a tire, jump-starting the battery, and fixing minor plumbing or electrical issues.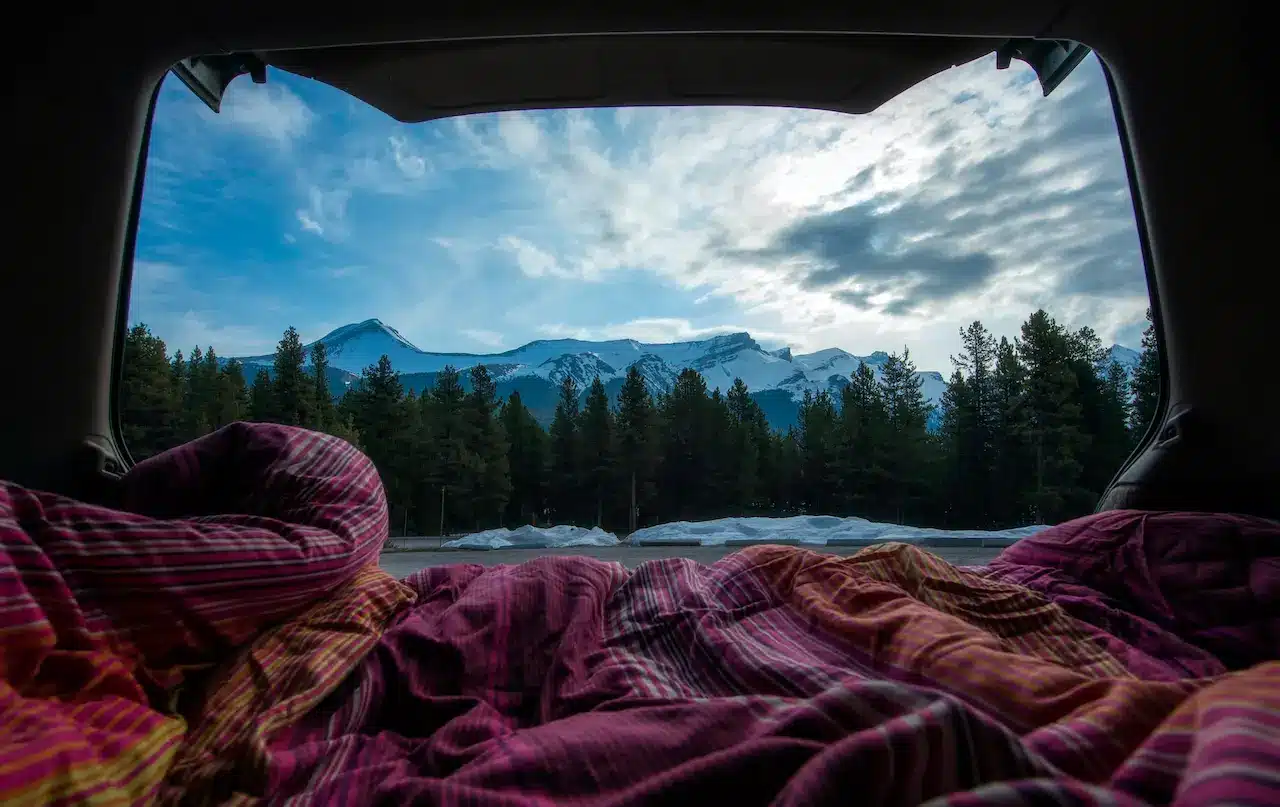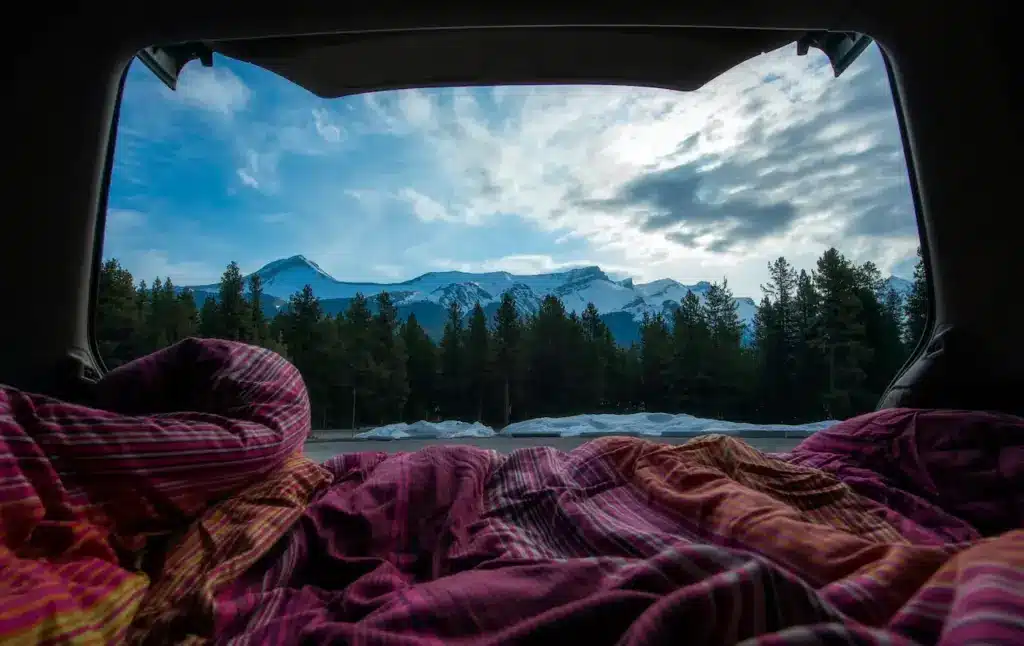 Connectivity and Entertainment
Maintaining connectivity and staying entertained are important aspects of van life.
Internet Access
Invest in mobile hotspots or SIM cards to ensure you have internet access, especially if you need it for work or navigation.
Entertainment
Bring books, board games, or digital entertainment to pass the time during rainy days or quiet evenings.
Camping Etiquette
Respecting the environment and fellow travelers is essential to preserving the beauty of the places you visit.
Leave No Trace
Adhere to the Leave No Trace principles: pack out all trash, respect wildlife, and avoid damaging vegetation.
Noise Control
Be mindful of noise levels, especially when camping in close quarters with other travelers. Keep music and conversations at a reasonable volume.
Community Interaction
Engage with the van life community. Many travellers are open to sharing experiences and advice, and you can make new friends on the road.
Conclusion
Traveling in a camper van is a unique and rewarding experience, providing the freedom to explore the world at your own pace. By choosing the right van, planning your route, and staying organised, you can make the most of your journey. Safety, efficient cooking, maintenance, and respect for the environment and other travellers are all vital components of a successful camper van adventure. So, pack your bags, hit the road, and embrace the wanderlust that comes with life on four wheels. Your next great adventure awaits!